Window opens for MPS providers to assist SMBs in digitization | Smart Association - COPA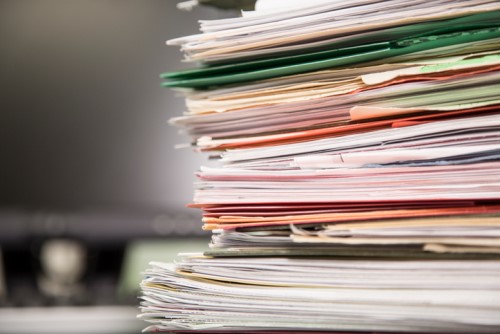 For many small businesses around the globe, printed documents are important to their day-to-day operations, making it hard for them to reduce their paper usage.
With this, small- to medium-sized businesses (SMBs) are increasingly becoming more open to the idea of digitization, Quocirca's Print 2025 Spotlight found.
According to the study which analysed US and European groups, four in five SMBs said digitizing paper-based processes will help drive their organizations' digital transformation by 2025.
"In fact, 49% expect paper digitization to be very important, compared to 13% today. Over 60% of SMBs believe all paper documents should be scanned and over two thirds (67%) expect greater use of document capture, workflow and collaboration tools to lead to reduced printing between now and 2025," the study said.
However, less than half of SMBs are using digital workflow solutions such as document capture, mobile data capture or ECM solutions.
This presents an opportunity for managed print service (MPS) providers to reach out to SMBs and present solutions that will integrate paper and digital workflow services.
"By incorporating document workflow solutions that leverage existing investments in smart MFPs – such as document capture, document management or document collaboration, a managed print service (MPS) can provide the foundation for digital transformation," Quocirca said.
It added: "As SMBs look for guidance in supporting digital initiatives, MPS providers that offer the skills and expertise to drive efficiency and productivity improvements through a paper and digital workflow automation will be best positioned to succeed."
---
Une occasion s'ouvre aux fournisseurs de services de gestion d'impression afin d'aider les PME dans la numérisation
La majorité des petites entreprises ont du mal à réduire l'usage de papier
Pour beaucoup de petites entreprises dans le monde entier, les documents imprimés sont importants à leurs activités quotidiennes, ce qui rend difficile pour eux de réduire leur usage de papier.
Avec cela, les petites et moyennes entreprises (PME) sont de plus en plus plus ouvertes à l'idée de la numérisation, selon le rapport Print 2025 Spotlight de Quocirca.
Selon le rapport qui a analysé les groupes américains et européens, quatre PME sur cinq ont indiqué que la numérisation des processus axés sur le papier aidera à entraîner la transformation numérique de leurs organisations d'ici 2025.
« En effet, 49 % s'attendent à ce que la numérisation de papier soit très importante, comparativement à 13 % aujourd'hui. Plus de 60% des PME croient que tous les documents en papier doivent être balayés et plus des deux tiers (67%) s'attendent à une plus grande utilisation des outils de saisie de document, de traitement et de collaboration pour entraîner une réduction de l'impression d'ici 2025 », selon l'étude.
Cependant, moins de la moitié des PME utilisent les solutions de traitement numérique tels que la saisie de documents, la saisie de données mobiles ou les solutions ECM.
Cela représente une occasion aux fournisseurs de services de gestion d'impression de contacter les PME et de leur présenter des solutions qui intégreront le papier et les services de traitement numérique.
« En intégrant des solutions de traitement de document qui tirent parti des investissements existants en périphériques multifonctions – tels que la saisie de documents, la gestion de documents ou la collaboration de document, les services de gestion d'impression peuvent fournir le fondement de la transformation numérique », selon Quocirca.
Le rapport a aussi indiqué : « Alors que les PME recherchent des conseils en matière de soutien aux initiatives numériques, les fournisseurs de services de gestion d'impression qui offrent les compétences et l'expertise nécessaires pour entraîner des améliorations en termes d'efficacité et de productivité grâce à un mélange papier et automatisation du traitement numérique seront mieux positionnées à réussir. »