Sycamore won't bow down, determined to take over Essendant | Smart Association - COPA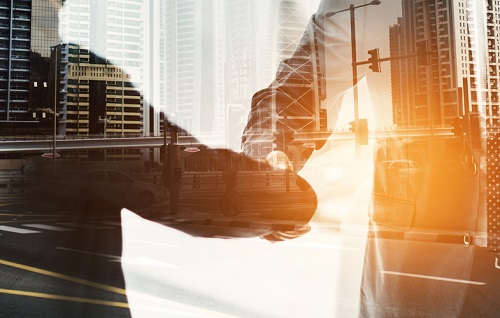 Nothing is going to stop Staples-owned private equity firm Sycamore Partners in its quest to acquire workplace wholesaler Essendant.
To prove its strong determination to acquire the firm, Sycamore recently submitted pre-merger documents required under the Hart-Scott-Rodino act to regulators. According to CNBC, this came after Essendant snubbed Sycamore's takeover to make way for its deal with Genuine Parts Company.
Early in April, Essendant and Genuine Parts Company announced that they had entered into an agreement to combine Essendant and the latter's S.P. Richards business. The merger will form a company with a pro forma 2017 net sales of about US$7 billion.
The combined entity will bear Essendant's name and will be led by the current Essendant president and CEO, Ric Phillips.
Sycamore owns 9.9% of Essendant and offered to buy the rest of the firm for $11.50 per share in cash. Genuine Parts, on the other hand, made $12 per share offer.
In May, Essendant's board of directors announced the adoption of a stockholder rights plan. According to the firm, this plan will not prevent any action by the board that is believed to be in the interest of the company and will not be influenced by the definitive merger agreement with Genuine Parts. The rights plan will expire one year after its announcement.
"The board believes that given current circumstances, it is in the best interests of stockholders that no one person or group acquire undue influence or control through purchases of Essendant stock," Essendant board chair Charles Crovitz said.
Meanwhile, the US government is putting the Essendant and Genuine Parts' deal under scrutiny. A report on OPI.net said the Federal Trade Commission (FTC) is "taking a closer look at the proposed transaction with Genuine Parts in the form of a 'second request'".
In the OPI.net report, it was stated that Sycamore has not reached out to the Essendant board since May 17 when the latter sent a revised draft confidentiality agreement. The wholesaler confirmed that the private equity firm has yet to sign the agreement.
---
Sycomore est déterminée à acheter Essendant
La société a déjà déposé des ententes préalables de fusion auprès des organismes de réglementation américains
Rien n'arrêtera la société de financement par capitaux propres Sycamore Partners de Staples dans sa quête pour l'acquisition du grossiste Essendant.
Pour prouver sa détermination à acquérir la firme, Sycomore a récemment soumis les documents préalables de fusion requis en vertu de la loi Hart-Scott-Rodino aux organismes de réglementation. Selon CNBC, la nouvelle est venue après que Essendant ait snobé le rachat de Sycomore au profit de son entente avec Genuine Parts Company.
Au début du mois d'avril Essendant et Genuine Parts Company ont annoncé qu'elles avaient une entente pour fusionner Essendant avec S.P. Richards, unité commerciale de Genuine Parts. La fusion donnera naissance à une entreprise avec un chiffre d'affaires net pro forma d'environ 7 milliards de $ US en 2017.
À l'issue de la transaction, la nouvelle entité portera le nom de Essendant et sera dirigée par Ric Phillips, actuel président et PDG d'Essendant.
Sycomore détient 9,9 % de Essendant et a offert d'acheter le reste de l'entreprise à 11,50 $ par action en comptant. En revanche, Genuine Parts a fait une offre de 12 $ par action.
Au mois de mai, le Conseil d'administration de Essendant a annoncé l'adoption d'un régime de droits des actionnaires. Selon l'entreprise, ce plan n'empêchera aucune action par le Conseil qui soit dans l'intérêt de la société et ne sera pas influencé par l'entente de fusion définitive avec Genuine Parts. Le régime de droits expirera un an après son annonce.
« Le Conseil croit que, vu les circonstances actuelles, il est dans l'intérêt des actionnaires qu'aucune personne ni aucun groupe n'acquiert une influence indue ou un contrôle par achat d'actions d'Essendant », a indiqué Charles Crovitz, président du Conseil d'administration de Essendant.
En parallèle, le gouvernement américain vise à mettre l'entente entre Essendant et Genuine Parts sous examen. Un rapport sur OPI.net a dit que la Federal Trade Commission (FTC) fait « un examen approfondi de la transaction proposée avec Genuine Parts sous forme d'une « deuxième demande » ».
Dans le rapport de OPI.net, il a été déclaré que Sycomore n'a pas communiqué avec le Conseil d'administration d'Essendant depuis le 17 mai, quand ce dernier a envoyé une entente de confidentialité révisée du projet. Le grossiste a confirmé que la société de financement par capitaux propres n'a pas encore signé l'entente.