Staples faces another adversary as Essendant investors file lawsuit | Smart Association - COPA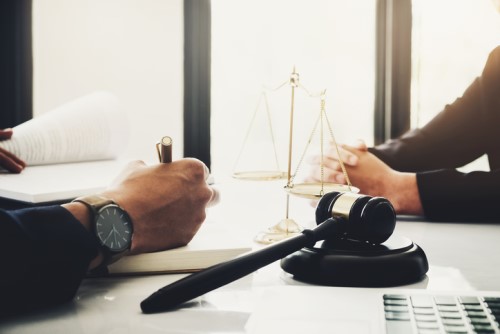 The Staples-Essendant matchup continues to be controversial as investors filed a complaint to try to halt the two companies' planned merger.
Staples, after winning the bid against Genuine Parts Co., seemed to have found a new adversary with Essendant investors who filed a lawsuit against Essendant, its affiliates Egg Parent and Egg Merger, as well as Essendant CEO, Ric Phillips, and several directors.
According to OPI.net, the case was spearheaded by Essendant stockholder Patrick Plumley on behalf of other investors. The case was filed in the US District Court for the District of Delaware on October 2.
The plaintiffs alleges that Essendant's financial adviser, Citigroup, omitted several key pieces of what is believed to be material information from a solicitation statement filed on September 14 when Staples and Essendant entered into a definitive agreement. As such, the plaintiffs claim that the proposed transaction is false and misleading.
The lawsuit included a second complaint, which states evidence involving a potential conflict of interest for Essendant officers and directors. According to the case filed, the statement does not disclose "the timing and nature of all communications regarding future employment".
Lastly, the plaintiffs claim that the solicitation statement does not indicate the potential conflict of interest from Citigroup, particularly the nature of the services it provides to Essendant, Staples, and the other parties involved in the deal. There is also no mention of the compensation Citigroup will receive.
"The omission of the above reference material renders the solicitation statement false and misleading. The information, if disclosed, would significantly alter the total mix of information available to Essendant's stockholders," the plaintiffs said.
---
Staples fait face à un autre adversaire tandis que les investisseurs d'Essendant intentent une poursuite judiciaire
L'action collective a été déposée contre Essendant pour arrêter son projet de fusion avec Staples
L'affrontement de Staples-Essendant continue d'être controversé tandis que les investisseurs ont déposé une plainte pour tenter de mettre fin au projet de fusion des deux sociétés.
Staples, après avoir remporté l'offre contre Genuine Parts Co., semblait avoir trouvé un nouvel adversaire avec les investisseurs d'Essendant qui ont déposé une poursuite contre Essendant, ses sociétés affiliées Egg Parent et la fusion EGG ainsi que le PDG, Ric Phillips, et plusieurs directeurs.
Selon OPI.net, l'affaire a été menée par l'actionnaire d'Essendant actionnaire, Patrick Plumley, au nom d'autres investisseurs. L'affaire a été déposée devant la cour du district du Delaware le 2 octobre.
Les demandeurs affirment que le conseiller financier d'Essendant, Citigroup, a omis plusieurs éléments clés de ce qu'on croit être des renseignements matériels d'une déclaration de sollicitation déposée le 14 septembre, lorsque Staples et Essendant ont conclu un accord définitif. Par conséquent, les demandeurs prétendent que la transaction proposée est fausse et trompeuse.
Le procès comprenait une seconde plainte, qui prouve l'implication d'un conflit d'intérêt potentiel pour les membres de la direction et les directeurs. Selon le procès engagé, l'énoncé ne révèle pas la durée ni la nature de toutes les communications concernant un emploi futur.
Enfin, les demandeurs prétendent que la déclaration de sollicitation n'indique pas le conflit d'intérêt potentiel de Citigroup, en particulier la nature des services qu'elle fournit à Staples, Essendant, aux autres parties impliquées dans la transaction. Il n'y a également aucune mention de la compensation que Citigroup recevra.
« L'omission du matériel de référence qui précède rend l'énoncé de sollicitation faux et trompeur. Les informations, si divulguées, modifieraient sensiblement l'ensemble des renseignements disponibles aux actionnaires d'Essendant, » ont expliqué les demandeurs.