Staples emerges as victor in Essendant bid | Smart Association - COPA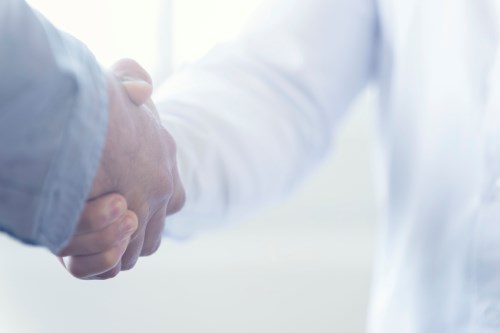 After months of what seemed to be a tough tug-of-war, Staples has emerged victorious in the bid to acquire Essendant, defeating Genuine Parts Co.
Illinois-based Essendant accepted Staples' bid of $12.80 per share in cash, or $428.7m, after the latter boosted its previous offer of $11.50 per share. Essendant announced that it intends to terminate the merger agreement it has with Genuine Parts.
It is important to note that Sycamore Partners, the private equity firm which acquired Staples, already owns 11% of Essendant.
In April, Essendant and Genuine Parts Company announced that they had entered into an agreement to combine Essendant and the latter's S.P. Richards business. Genuine Parts made a $12 per share offer and the merger will form a company with a pro forma 2017 net sales of about US$7bn.
In a statement, Genuine Parts said it does not have any plans to make a counteroffer, believing that it had the superior proposal. With the recent news, Genuine expects Essendant to pay US$12m upon termination of the earlier deal.
"We believe that the prospects for SP Richards remain strong and that there is a significant opportunity for SP Richards to grow and deepen its relationships with both independent dealers and other customer channels. As such, we are confident in our ability to drive growth and profitability for SP Richards and to support value creation for GPC shareholders," Genuine Parts said in a statement.
In a separate statement, Essendant said the decision was arrived at in consultation with the firm's legal and financial advisors.
"There can be no assurance that the Staples proposal will result in the consummation of a transaction. Further, there can be no assurance that GPC will propose any adjustments to the S.P. Richards merger agreement. At this time, Essendant remains subject to the S.P. Richards merger agreement and the Essendant Board has not changed its recommendation with respect to the S.P. Richards transaction, nor has it made any recommendation with respect to the Staples proposal," Essendant said.
---
Staples sort victorieuse de l'offre Essendant
Essendant a l'intention de mettre fin à son accord préalable avec Genuine Parts
Après des mois de ce qui semblait être une dure lutte acharnée, Staples est sortie victorieuse de l'offre pour acquérir Essendant, battant Genuine Parts Co.
Essendant, basée dans l'Illinois, a accepté l'offre de Staples de 12,80 $ par action en espèces ou 428,7 millions de $, après que cette dernière avait offert précédemment 11,50 $ par action. Essendant a annoncé qu'elle avait l'intention de mettre fin à l'accord qu'elle avait avec Genuine Parts.
Il est important de noter que Sycamore Partners, la société au captal privé qui a acquis Staples, est déjà propriétaire de 11 % d'Essendant.
En avril, Essential et Genuine Parts ont annoncé qu'elles avaient conclu un accord pour fusionner Essendant et l'unité S.P. Richards de Genuine Parts. Genuine Parts a fait une offre de 12 $ par action et la fusion devait créer une entreprise avec des ventes nettes 2017 pro forma d'environ 7 milliards de $ US.
Dans une déclaration, Genuine Parts a dit qu'elle n'avait pas l'intention de faire une contre-offre, croyant qu'elle avait la meilleure proposition. Selon les dernières nouvelles, Genuine s'attend qu'Essendant paie 12 millions de $ US à la fin du précédent accord.
« Nous pensons que les perspectives de SP Richards demeurent solides et qu'il y a une occasion importante pour SP Richards de croître et de renforcer ses relations avec les détaillants indépendants et autres canaux de clients. Ainsi, nous sommes confiants de pouvoir stimuler la croissance et la rentabilité pour SP Richards et pour soutenir la création de valeur pour les actionnaires de GPC », a déclaré Genuine Parts dans un communiqué.
Dans une déclaration à part, Essendant a dit que la décision a été prise en consultation avec les conseillers juridiques et financiers de l'entreprise.
Il n'y a aucune certitude que la proposition de Staples aboutisse à l'exécution d'une transaction. De plus, il ne peut être certifié que GPC proposera des ajustements à l'entente de fusion avec S.P Richards Pour le moment, Essendant reste soumise à l'entente de fusion avec S.P. Richards et le conseil d'administration d'Essendant n'a pas changé ses recommandations à l'égard de la transaction de S.P. Richards, de même qu'elle n'a fait aucune recommandation en ce qui concerne la proposition de Staples », a dit Essendant.