Staples dodges a bullet in its bid to acquire Essendant | Smart Association - COPA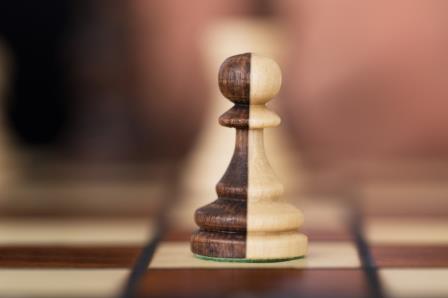 A major roadblock ahead of Staples' plans to snap up Essendant has been successfully cleared after the latter announced an extension of tender offer for all its outstanding shares.
In a press statement, the two parties announced the extension of the expiration time of the previously stated tender offer for all outstanding stakes in Essendant to November 5. Staples began its tender offer for all its shares in the target firm on September 24 at a price of $12.80. The offer includes Staples' 1.16% shareholdings as well as the outstanding shares of around 62.5%.
According to OPI.net, while 62.5% is far from a landslide, this is "sufficient for Staples to complete the transaction", assuming that there will be no further issues, particularly with the Federal Trade Commission.
However, the tender offer will remain subject to conditions stated in the tender offer statement on Schedule TO filed by Egg Merger Sub, Egg Parent and Staples with the U.S. Securities and Exchange Commission.
"The tender offer will continue to be extended until all conditions are satisfied or waived, or until the tender offer is terminated, in either case, pursuant to the terms of the Merger Agreement and as described in the Schedule TO," the two firms said in a statement.
Staples' Essendant takeover remains to be controversial. Earlier in October, Essendant investors filed a lawsuit against Essendant, its affiliates Egg Parent and Egg Merger, as well as Essendant CEO, Ric Phillips, and several directors to oppose Staples' plan.
Meanwhile, Essendant's top shareholder Pzena Investment Management has expressed its disapproval of Staples' current proposal to acquire the wholesaler.
In a statement released in September, Pzena said Staples' offer is not at par with Essendant's agreement with Genuine Parts for its merger with SP Richards.
---
Staples a évité le danger dans son offre visant l'acquisition de Essendant
La majorité des actions de Essendant sont maintenant présentées aux fins de la transaction
Un obstacle majeur en anticipation des plans de Staples de faire l'acquisition de Essendant a été supprimé avec succès après que cette dernière ait annoncé une extension de l'offre publique d'achat pour toutes ses actions en circulation.
Dans un communiqué de presse, les deux parties ont annoncé la prolongation de la date d'expiration de l'offre publique d'achat déjà mentionné pour tous les intérêts en suspens visant Essendant au 5 novembre. Staples a commencé son offre publique d'achat pour la totalité de ses actions dans la société cible le 24 septembre, au prix de 12,80 $. Cette offre comprend les participations de Staples 1,16 % ainsi que les actions en circulation d'environ 62,5 %.
Selon OPI.net, tandis que 62,5 % est loin d'être une victoire écrasante, cela « suffit pour permettre à Staples de conclure la transaction », en supposant qu'il n'y aura aucun problème supplémentaire, en particulier avec la Federal Trade Commission.
Toutefois, l'offre restera sous réserve des conditions déclarées dans la déclaration d'offre publique d'achat de l'Annexe TO déposée par Egg Merger, Egg Parent et Staples auprès de la Securities and Exchange Commission des États-Unis.
« L'offre continuera à être prolongée jusqu'à ce que toutes les conditions soient remplies ou renoncées, ou jusqu'à ce que l'on mette fin à l'offre, dans tous les cas, conformément aux dispositions de l'accord de fusion et tel que décrit dans l'Annexe TO », ont déclaré les deux entreprises dans un communiqué.
L'acquisition de Essendant par Staples demeure un sujet de controverse. Plus tôt en octobre, les investisseurs Essendant ont intenté un procès contre Essendant, ses sociétés affiliées Egg Parent et Egg Merger, ainsi que le PDG de Essendant, Ric Phillips et plusieurs directeurs, pour s'opposer au plan de Staples.
Pendant ce temps, le principal actionnaire de Essendant, Pzena Investment Management, a exprimé sa désapprobation de la proposition actuelle de Staples à acquérir le grossiste.
Dans un communiqué publié en septembre, Pzena a indiqué que l'offre de Staples n'était pas à égalité avec l'accord de Essendant avec Genuine Parts pour sa fusion avec SP Richards.