Office Depot names new CFO | Smart Association - COPA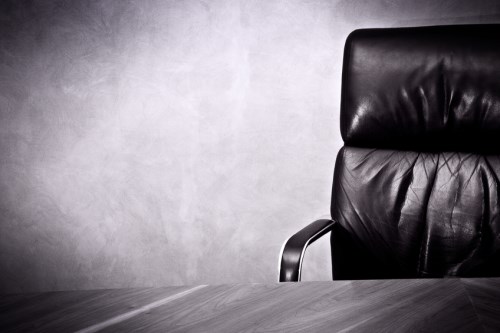 VERSION FRANÇAISE
Omnichannel business product and services provider Office Depot has announced the appointment of Joseph Lower as the group's new executive vice president and chief financial officer.
Lower will report directly to Office Depot CEO Gerry Smith and will take a seat on the executive committee. He will oversee all financial aspects of the company, including planning and analysis, accounting and reporting, as well as managing the tax, internal audit, treasury and investor relations functions.
"The company has a strong balance sheet and a willingness to reinvest to strengthen its core while concurrently pursuing innovative opportunities to leverage its key assets and disrupt traditional retail thinking," Lower said.
He noted that this could not have happened at a better time given Office Depot's future plans.
Lower said: "Office Depot is in an exciting early stage of transforming from a traditional provider of primarily office products into a broader product and business services platform, and I'm honoured to be joining the team at this pivotal time."
Smith said Lower's operational skills, business acumen and financial markets experience will be an advantage for the firm as it employs efforts to disrupt the market.
Lower previously served as vice president and CFO at B/E Aerospace. Prior to that, he held the vice president of business development and strategy position at The Boeing Company for 12 years. He also spent six years with Credit Suisse in various investment banking roles.
---
Office Depot annonce un nouveau chef des finances
Office Depot, fournisseur de services et de produits d'affaires dans le secteur omnicanal, a annoncé la nomination de Joseph Lower en tant que nouveau vice-président directeur et chef des finances du groupe.
Lower relèvera directement du bureau de Gerry Smith, PDG, et siègera au conseil d'administration. Il sera responsable de tous les aspects financiers de l'entreprise, y compris la planification et l'analyse, la comptabilité et la génération de rapports financiers, ainsi que la gestion des services de fiscalité, de vérification interne, de trésorerie et de relations avec les investisseurs.
« La société affiche un solide bilan et a démontré sa volonté de réinvestir pour renforcer ses catégories de base tout en poursuivant parallèlement des occasions novatrices pour tirer profit de ses atouts majeurs tout en perturbant la pensée traditionnelle dans le secteur de détail », a indiqué Lower.
Il a souligné que cela ne pouvait mieux tomber vu les futurs plans d'Office Depot.
Lower a indiqué : « Office Depot se situe dans une stade précoce très intéressante de sa transformation de fournisseur traditionnel de produits de bureau principalement à une plateforme plus large de services commerciaux et de produits. Je suis très ravi de me joindre à l'équipe à ce moment crucial . »
Smith a précisé que les aptitudes de Lower sur le plan de l'exploitation, son sens des affaires et son expérience sur les marchés financiers constitueront un avantage pour l'entreprise alors qu'elle déploie des efforts pour perturber le marché.
Lower occupait dans le passé le poste de vice-président et de chef des finances chez B/E Aerospace. Avant ce poste, il était vice-président du développement des affaires et de positionnement stratégique chez The Boeing Company. Il a également passé six ans chez Crédit Suisse, occupant divers rôles dans les services bancaires d'investissement.