Nominate your CSR and marketing programs for COPA Awards | Smart Association - COPA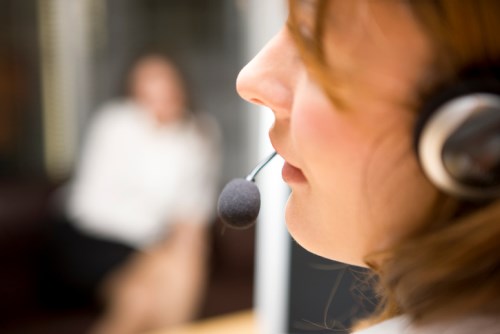 It's that time of the year again to honour the best and brightest in the office products industry.
The Canadian Office Products Association (COPA) recently opened the nomination table for COPA Awards Program, and member companies are highly encouraged to submit their nominations for two coveted distinctions, the Corporate Social Responsibility Leadership and Best Marketing Campaign.
With great power comes great responsibility. This year, COPA will once again highlight firms that spearheaded programs for the benefit of their stakeholders, employees, community and the environment.
The Corporate Social Responsibility Leadership award will be open to firms who have successfully established programs with a specific focus on any of these areas: environmental responsibility, governance and ethics, workforce development, social investments and social chain responsibility.
The association will also be recognising companies and groups that have established an out-of-the-box marketing strategy that garnered significant impact in the industry.
Promotional projects nominated for the Best Marketing Campaign Award will be judged based on creativity, innovation, potential and effectiveness.
Successful campaigns will also be examined using other available components including email marketing, search marketing, websites and landing pages, web metrics, social media and mobile.
To submit a nomination and see a full listing of all categories, go to the COPA Awards Program Microsite and download the necessary forms for each category. Nominations will be accepted until August 3, 2018. Nominate now and get a chance to win a special prize just for making a submission. The winners for each category will be announced at the COPA Stars Gala & Fundraiser on November 15.
---
Proposez la candidature de votre RSE et de vos programmes de marketing pour les prix de la COPA
Si vous pensez avoir les campagnes les plus innovatrices, envoyez votre candidature dès maintenant!
Le temps est venu d'honorer le meilleur et le plus brillant de l'industrie des produits de bureau.
L'Association canadienne des produits de bureau (COPA) a récemment ouvert les nominations pour le programme des prix de la COPA. Nous encourageons les entreprises membres à envoyer leurs candidatures pour deux distinctions convoitées, soit le prix Leadership en responsabilité sociale d'entreprise et le prix Meilleure campagne de marketing.
Avec un grand pouvoir vient une grande responsabilité. Cette année, COPA mettra une fois de plus en vedette les entreprises qui ont organisé des programmes au profit de leurs parties prenantes, de leur personnel, de la collectivité et de l'environnement.
Le prix Leadership en responsabilité sociale de l'entreprise sera ouvert aux entreprises qui ont réussi à établir des programmes mettant un accent précis sur l'un de ces domaines : responsabilité environnementale, gouvernance et éthique, perfectionnement de la main-d'œuvre, investissements sociaux et responsabilité de la chaîne sociale.
L'association va également accorder un prix aux entreprises et aux groupes qui ont mis en place une stratégie de marketing hors du commun ayant eu un impact considérable dans l'industrie.
Les projets promotionnels mis en nomination pour le prix de la meilleure campagne de marketing seront jugées en fonction de leur créativité, innovation, potentiel et efficacité.
Les campagnes seront également examinées sur d'autres aspects y compris le marketing par courrier électronique, le référencement web, les sites Web et les pages de renvoi, les mesures de performance Web, les médias sociaux, les médias mobiles.
Pour soumettre une candidature et consulter la liste complète des catégories, allez sur le microsite du programme des prix de la COPA et téléchargez les formulaires nécessaires pour chaque catégorie. Les candidatures seront acceptées jusqu'au 3 août 2018. Proposez une candidature dès maintenant et courez la chance de gagner un prix juste pour votre envoi. Les gagnants de chaque catégorie seront annoncés au Gala des Étoiles et de la collecte de fonds de la COPA le 15 novembre 2018.