Newell puts Pure Fishing and Jostens up for sale | Smart Association - COPA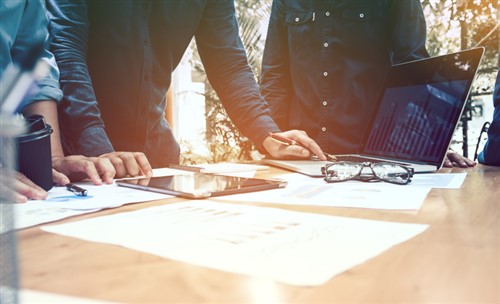 As part of its efforts to focus more on its profitable consumer products, Newell Brands announced that it will be letting go of its Pure Fishing and Jostens businesses for a combined $2.5bn.
Newell is selling Pure Fishing to Sycamore Partners and Jostens to Platinum Equity. According to the group, the gross proceeds from the transactions with the two private investment firms are expected to be about $1.3bn each and that both are expected to close in the fourth quarter.
Earlier this year, Newell also agreed to sell cookware maker Waddington Group to Carlyle Group for $2.3bn.
All of these divestments are part of Newell's Accelerated Transformation strategy, which is designed to create a stronger consumer-focused brand portfolio. This strategy is expected to see Newell sell almost 50% of its international businesses.
Newell also ended its proxy fight with activist hedge fund Starboard Value LP in April, with activist investors Starboard and Carl Icahn placing their nominees on the company's board.
Newell reported $2.3bn in net sales in the third quarter, a decline from $2.5bn in the prior year due to the unfavourable foreign exchange and a decline in core sales.
The group's core sales from continuing operations declined by 4%. However, all segments and regions posted better core sales trends on a sequential basis, with its writing business returning to growth.
---
Newell met en vente Pure Fishing et Jostens
Le groupe va vendre les deux entreprises pour 2,5 milliards de $
Dans le cadre de ses efforts pour se concentrer davantage sur ses produits de consommation rentables, Newell Brands a annoncé qu'elle va se départir de ses unités commerciales Pure Fishing et Jostens pour un montant combiné de 2,5 milliards de $.
Newell va vendre Pure Fishing à Sycamore Partners et Jostens à Platinum Equity. Selon le groupe, le montant brut des transactions avec les deux sociétés privées d'investissement devrait être d'environ 1,3 milliard de $ et les deux transactions devraient être conclues au quatrième trimestre.
Plus tôt cette année, Newell a également convenu de vendre le fabricant de batteries de cuisine Waddington Group à Carlyle Group pour 2,3 milliard de $.
Tous ces désinvestissements font partie de la stratégie de transformation accélérée de Newell, qui vise à créer un portefeuille plus solide de marques axées sur les consommateurs. Dans le cadre de cette stratégie, Newell devrait vendre près de 50 % de ses activités internationales.
Newell a également mis fin à sa course aux procurations avec les fonds de couverture activistes, Starboard Value LP, en avril, avec les investisseurs activistes Starboard et Carl Icahn mettant leurs représentants au conseil de la société.
Newell a fait état d'un chiffre d'affaires net de 2,3 milliards de $ au troisième trimestre, une baisse de 2,5 milliards de $ enregistrée l'année dernière, en raison du taux de change défavorable et d'une baisse des ventes des articles de base.
Le chiffre d'affaires des articles de base du groupe provenant d'exploitations continues a diminué de 4 %. Cependant, tous les segments et toutes les régions ont affiché de meilleures tendances pour leur chiffre d'affaires des articles de base de manière séquentielle, avec le segment d'instruments d'écriture renouant avec la croissance.