It's not too late to cast your vote for the People's Choice Award at Stars Gala | Smart Association - COPA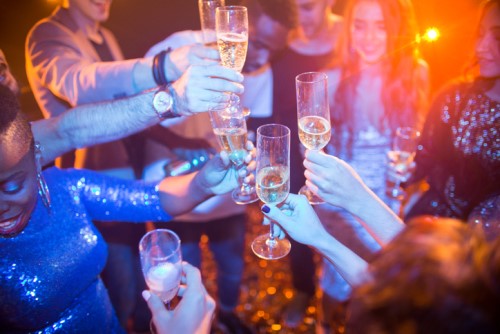 It's that time of the year to celebrate and connect at the COPA Stars Gala 2018. Nominations for the COPA Awards are in but the awards committee still needs your help to determine the 2018 Best New Office Product of the Year!
For this year, four contenders are vying for said award: 3M Precision Standing Desk from 3M Canada, Kore Wobble Chairs from SYNNEX Canada, ReadyPack Storage Box from Spicers Canada, and Oxford Stone Paper Notebook from Tops Products Canada.
You are free to test out this year's contenders - product samples and a voting booth will be set up at the event today to help you make an informed vote. However, please keep these in mind:
You CANNOT vote for your company's own product if you are employed by or represent the company in any way: All conflicting votes will be DISCARDED.
You can only vote ONCE.
You can only vote for ONE PRODUCT.
If you cannot make it to the Stars Gala, you can still get to pick your favourite by voting online. Please visit this link to vote. Submissions will be accepted only until 6:30pm today.
---
Il n'est pas trop tard pour voter pour le Prix populaire au Gala des étoiles
Vous pouvez voir les articles en nomination de près lors de l'événement aujourd'hui
C'est le moment pour célébrer et se connecter au Gala des étoiles de la COPA 2018. Les mises en candidature pour les prix COPA ont été reçues, mais le Comité des prix a toujours besoin de votre aide pour déterminer le Meilleur nouveau produit de bureau de l'année pour 2018!
Cette année, quatre articles sont en lice pour le prix : Bureau à hauteur réglable 3M Precision de 3M Canada, tabourets Kore Wobble de SYNNEX Canada, boîte de stockage ReadyPack de Spicers Canada et cahier Oxford de papier minéral Tops Products Canada.
Vous êtes libre d'essayer les articles de cette année - des échantillons ainsi qu'un poste de vote seront disponibles lors de l'événement d'aujourd'hui pour vous aider à faire un vote éclairé. Toutefois, veuillez garder ceci à l'esprit :
Vous NE POUVEZ PAS voter pour le produit de votre entreprise si vous travaillez au sein de l'entreprise ou la représentez en quelque sorte : Tous les votes contradictoires seront IGNORÉS.
Vous ne pouvez voter qu'UNE SEULE FOIS.
Vous ne pouvez voter que pour UN SEUL PRODUIT.
Si vous ne pouvez vous rendre au Gala des étoiles, vous pouvez toujours sélectionner votre favori en votant en ligne. Veuillez visiter ce lien pour voter. Les soumissions seront acceptées uniquement jusqu'à 18 h 30 aujourd'hui.