Inkjet printing industry to hit a vibrant US$109bn in 2023 | Smart Association - COPA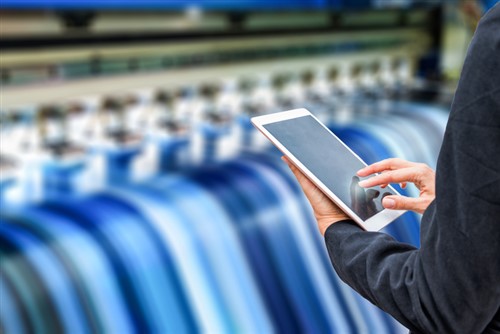 The future looks picturesque for the inkjet printing industry as it is expected to paint a 9.4% growth year-on-year reaching US$109bn in 2023.
This is according to The Future of Inkjet Printing to 2023 report from Smithers Pira, which projected that the industry will surpass the growth of the general printing market.
This year, the total value of inkjet printing in graphics and packaging applications will hit US$69.9bn, which is equivalent to roughly 749 billion A4 prints. The study, which was cited by the Ink World Magazine, said this expected volume will use 103,700 tons of ink as end-users spend US$8.4bn. Meanwhile, the market for new inkjet equipment will be US$3.6bn.
Smithers Pira consultant and the author of the report, Sean Smyth, said the economics and the reliability of inkjet are seen to be improving due to the heavy investment in printing heads, machinery, inks and drying systems, associated software and substrates.
"There is strong growth across most of these disparate activities because the non-impact process is very flexible and capable of printing at high quality and speed, making it suitable to print many products, while the cost position is becoming more economic against most analogue printing alternatives," he said.
For Smyth, the inkjet is winning market share from the analogue process, opening up new ways and opportunities to develop the technology.
"In packaging, changing retail supply chains along with strong growth in e-commerce – now including mobile-enabled 'm-commerce' – are pushing further adoption of inkjet as brands and retailers look to communicate with end users in new ways," he explained.
While advertising will remain to be the biggest end-use applications in the next five years, inkjet will increasingly be used in packaging, books and commercial printing.
Aside from these, Smyth predicts that inkjet will also be used in other emerging areas such as 3D printing, automotive and transport printing, biomedical printing, ceramics printing, décor and laminate printing, and textile and glass printing.
---
L'avenir semble prometteur pour l'industrie de l'impression à jet d'encre. En effet, on prévoit une croissance d'année en année de 9,4 % pour atteindre 109 milliards de dollars US en 2023.
Ces données sont tirées du rapport « L'avenir de l'imprimerie à jet d'encre jusqu'à 2023 » (The Future of Inkjet Printing to 2023) de Smithers Pira, qui prévoit que cette industrie dépassera la croissance de celle du reste du marché d'impression.
Cette année, la valeur totale des impressions à jet d'encre pour le graphisme et l'emballage atteindront les 69,9 milliards de dollars US, ce qui équivaut à environ 749 milliards d'impressions au format A4. L'étude, citée par la revue Ink World, signale que le volume d'impressions prévu est équivalent à 103 700 tonnes d'encre et que les utilisateurs finaux dépenseront 8,4 milliards de dollars US. Par ailleurs, le marché des nouveaux équipements à jet d'encre est estimé à 3,6 milliards de dollars US.
Sean Smyth, consultant chez Smithers Pira et auteur du rapport, a déclaré que la rentabilité et la fiabilité du jet d'encre s'améliorent grâce aux solides investissements faits dans les têtes d'impression, les machines, l'encre, les systèmes de séchage ainsi que les logiciels et les supports d'impression associés.
« La plupart de ces activités diverses connaissent une forte croissance, car le processus sans impact est très flexible et capable d'imprimer avec une haute qualité et une rapidité élevée, ce qui le rend approprié pour l'impression de nombreux produits, tandis que son coût devient de plus en plus économique par rapport à la plupart des autres solutions d'impression analogue », a-t-il déclaré.
Pour Smyth, le jet d'encre est en train de gagner des parts de marché au détriment des processus analogues, ouvrant de nouvelles voies et occasions pour développer cette technologie.
« Dans le secteur de l'emballage, l'évolution des chaînes d'approvisionnement de vente au détail et la forte croissance du commerce électronique (y compris le "commerce mobile") poussent davantage l'adoption du jet d'encre puisque les marques et les détaillants cherchent de nouvelles façons de communiquer avec les utilisateurs finaux », a-t-il expliqué.
Alors que la publicité restera la principale application d'emploi final pour les cinq prochaines années, le jet d'encre sera de plus en plus utilisé pour les emballages, les livres et l'impression commerciale.
De plus, Smyth prévoit que le jet d'encre sera également utilisé dans d'autres domaines émergents tels que l'impression 3D, l'impression automobile et de transport, l'impression biomédicale, l'impression de céramiques, l'impression décorative et stratifiée, ainsi que l'impression de textiles et de verres.