ECi expands global footprint with PrintFleet acquisition | Smart Association - COPA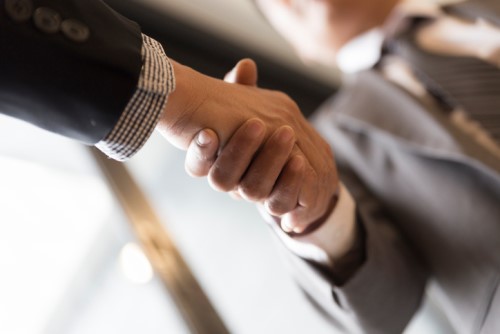 VERSION FRANÇAISE
Texas-based ECi software solutions has acquired Canadian solutions provider PrintFleet Inc. as part of its commitment to investing in the field service industry.
PrintFleet Inc. is a leader in the development of data-driven device management and assessment software solutions, and ECi CEO Ron Books said that with print and service management playing an integral role in the industry, the move would give ECi an expanded global footprint in print and service management.
"It is a quickly evolving industry and our goal is to provide the best technology available to help our customers stay competitive and profitable," he said.
He added: "PrintFleet has a fantastic product portfolio and a dedicated team; we could not be prouder to have them join us in helping businesses achieve greater efficiency and expand their services."
PrintFleet president Chris McFarlane said joining the ECi family of companies is in line with PrintFleet's strategic initiative to gain greater scale.
"As a recognized leader within the data collection and data utilization space, PrintFleet, with ECi's support, now has a greater capacity to assist our clients in bringing innovative solutions to the print industry," McFarlane said.
PrintFleet offers a range of solutions for every aspect of imaging device monitoring, maintenance, and management, including PrintFleet LINK, PrintFleet Vision, PrintFleet Enterprise, PrintFleet Corporate and PrintFleet QuickAssess software.
With the addition of PrintFleet, ECi now caters to more than 2,200 customers in field service and manages nearly 10 million devices globally.
---
ECi élargit son empreinte avec l'acquisition de PrintFleet
ECi Software Solutions, basée au Texas, a acquis le fournisseur de solutions canadien PrintFleet Inc. dans le cadre de son engagement d'investir dans le secteur des services sur le terrain.
PrintFleet Inc. est un chef de file dans le développement de solutions de logiciels en évaluation et en gestion de dispositifs guidés par les données, et Ron Books, PDG d'ECi, a indiqué qu'en raison du fait que la gestion de services et d'impression jouait un rôle intégral dans le secteur, la décision donnerait à ECi une empreinte élargie à l'échelle mondiale dans la gestion de services et d'impression.
« C'est un secteur en pleine évolution et notre objectif est de fournir la meilleure technologie disponible pour aider nos clients à rester concurrentiels et rentables », il a dit.
Il a ajouté : « PrintFleet a un superbe portefeuille de produits et une équipe dévouée; nous sommes excessivement fiers de les accueillir pour aider les entreprises à devenir encore plus efficaces et à élargir leurs services. »
Chrs McFarlane, président de PrintFleet, a indiqué que se joindre à la famille d'entreprises ECi concordait avec l'initiative stratégique de PrintFleet d'obtenir plus de croissance.
« En tant que chef de file reconnu dans le secteur d'utilisation de données et de collecte de données, PrintFleet, avec le soutien d'ECi, a maintenant une plus grande capacité à aider nos clients à apporter des solutions novatrices dans le secteur de l'impression », a dit McFarlane.
PrintFleet offre une gamme de solutions pour chaque aspect de la surveillance, de l'entretien et de la gestion de dispositif d'images, y compris PrintFleet LINK, PrintFleet Vision, PrintFleet Enterprise, PrintFleet Corporate et PrintFleet QuickAssess software.
En plus de PrintFleet, ECi dessert maintenant plus de 2 200 clients dans le secteur des services sur le terrain et gère près de 10 millions de dispositifs à l'échelle mondiale.