DIRTT announces sudden CEO replacement, board changes | Smart Association - COPA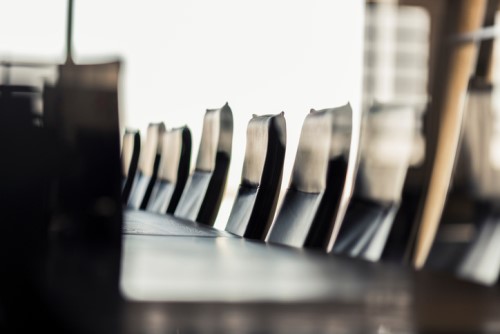 VERSION FRANÇAISE
Calgary-based office interior manufacturer DIRTT has announced changes to its senior management team and board of directors after an internal assessment of the company's capabilities and opportunities.
Michael Goldstein takes over as interim president and CEO, while Peter Henry joins as interim CFO. Goldstein will also take a seat on the board.
Former chairman of the board Steve Parry will take the independent lead director role and will retain responsibility for the oversight of operations and affairs of the board.
Former CEO Mogens Smed moves into a new position as executive chairman and will continue to focus on the company's sales partner network and key business development initiatives.
"These changes are an important step in our path as a company and will support our growth ambitions," Smed said. "The board and management team are committed to the success of DIRTT and achieving our full potential."
The shake-up followed the departure of Scott Jenkins, who held the roles of president, interim CFO, and director.
---
DIRTT annonce le remplacement soudain de son PDG, des changements au conseil d'administration
DIRTT, fabricant d'articles d'aménagement intérieur de bureaux basé à Calgary, a annoncé des changements à son équipe de haute direction et au conseil d'administration après une évaluation interne des capacités et occasions de la compagnie.
Michael Goldstein prend la relève comme président et PDG intérimaire alors que Peter Henry se joint comme chef des finances intérimaire. Goldstein siègera aussi au conseil d'administration.
L'ancien président, Steve Parry, occupera la fonction d'administrateur principal indépendant et continuera d'assurer la supervision des exploitations et des affaires du conseil d'administration.
L'ancien PDG Mogens Smed occupe dorénavant un nouveau poste, soit celui de chef du conseil d'administration et continuera de se concentrer sur le réseau de partenaires en ventes et les initiatives de développement stratégique clés de la compagnie.
« Ces changements sont une étape importante de notre cheminement en tant que compagnie et soutiendront nos ambitions de croissance », a dit Smed. « Le conseil d'administration et l'équipe de direction sont déterminés à assurer le succès de DIRTT et la réalisation de notre plein potentiel. »
Le remaniement suit le départ de Scott Jenkins, qui occupait les postes de président, chef des finances intérimaire et directeur.