Despite manufacturing boom, experts flag potential recession | Smart Association - COPA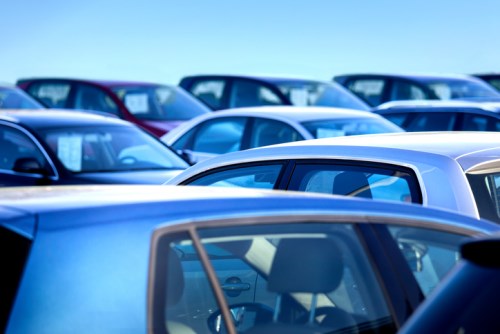 Canada's manufacturing activity had been stellar over the month of June, but there is something to say about the potential risks on the horizon should its neighbouring country impose restrictive tariffs.
Citing the Supply Chain Management Association (SCMA), ICIS reported that Canada's purchasing managers' index (PMI) survey showed renewed optimism in the overall manufacturing sector.
For the month of June, PMI rose to a record-high of 57.1, the highest reading since October 2010. Production levels have also reached the fastest rise over the past five months while new work reported the strongest growth since November 2013.
SCMA CEO Christian Buhagiar said these recent figures point out to a stellar growth momentum across the manufacturing sector as business conditions continue to improve at the fastest pace.
"Strong improvements in new order books in recent months continued to place pressure on production capacity, which led to rising backlogs and greater staff recruitment in June," he said.
However, Canada might fall into a recession by 2020 should the US president Donald Trump proceed with his threats of establishing tariffs on autos and auto parts imported from Canada.
In an industry report, Scotiabank said auto tariffs would take their toll on Ontario's economy, given that the auto sector relies heavily on tariff preferences under the North American Free Trade Agreement (NAFTA).
"Canada's trade skirmish with the US is set to escalate in ways that could quickly turn it into a full-on trade war that could tip both countries into recession," the bank said.
Canada has already imposed retaliatory tariffs in answer to the US' surcharges on steel and aluminium imports. It imposed additional tariffs on a wide variety of food products and household goods.
---
Malgré l'essor manufacturier, les experts signalent une récession possible
Il existe un risque non négligeable si les États-Unis imposent des droits d'importation stricts sur l'industrie automobile
L'activité manufacturière du Canada a été excellente au cours du mois de juin, mais il ne faut pas négliger les risques potentiels qui sont à l'horizon si son voisin du sud imposait des tarifs restrictifs.
En citant l'Association de la gestion de la chaîne d'approvisionnement (AGCA), l'ICIS a signalé que l'indice des directeurs d'achats du secteur de la fabrication (PMI) du Canada a montré un regain d'optimisme dans l'ensemble du secteur manufacturier.
Pour le mois de juin, le PMI est arrivé à un chiffre record de 57,1, ce qui constitue le chiffre le plus élevé depuis octobre 2010. Les niveaux de production ont également atteint la croissance la plus rapide au cours des cinq derniers mois tandis que les nouveaux travaux ont connu la plus forte croissance depuis novembre 2013.
Christian Buhagiar, PDG d'AGCA, a dit que ces chiffres récents montraient une dynamique de croissance exceptionnelle dans l'ensemble du secteur manufacturier puisque la conjoncture économique continuaient à s'améliorer à un rythme rapide.
« De grandes améliorations faites sur les nouveaux carnets de commandes au cours des derniers mois ont continué à accroître la capacité de production, ce qui a conduit à une croissance des réserves et à une augmentation du recrutement de personnel en juin » a-t-il dit.
Malgré cela, le Canada pourrait tomber en récession en 2020 si le Président américain Donald Trump décidait de réaliser ses menaces en établissant des droits de douane sur les automobiles et les pièces automobiles provenant du Canada.
Dans un rapport d'industrie, la Banque Scotia signale que les droits d'importation sur le commerce automobile pourraient faire des ravages sur l'économie de l'Ontario, étant donné que ce secteur s'appuie fortement sur la préférence tarifaire dont il bénéficie en vertu de l'accord de libre-échange nord-américain (ALENA).
« Ce conflit commercial entre le Canada et les États-Unis pourrait escalader d'une telle façon qu'il pourrait vite se transformer en une guerre de commerce et faire tomber ces deux pays en récession », a déclaré la Banque.
Le Canada a déjà imposé des mesures de rétorsion en réponse aux prix sur les importations d'acier et d'aluminium imposés par les États-Unis. En effet, le Canada a imposé des droits d'importation supplémentaires sur une grande variété de produits alimentaires et ménagers.