At last: Staples, Essendant ink NDA | Smart Association - COPA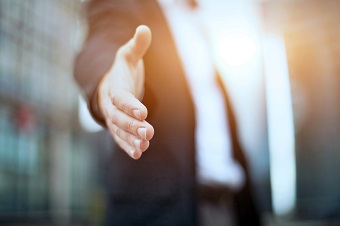 Update: Staples and Essendant have finally entered into a confidentiality agreement after the former sent a draft merger agreement indicating its assurances to the latter.
In a letter sent to Essendant CEO Ric Phillips signed by Sycamore Partners' Stefan Kaluzny, Staples has restated its desire to forge an engagement with Essendant.
According to Opi.net, Staples-owned Sycamore submitted pre-merger documents required under the Hart-Scott-Rodino act to regulators early in July. This came after Essendant snubbed Sycamore's takeover to make way for its deal with Genuine Parts Company.
"We are confident that our proposal is superior to your transaction with Genuine Parts Company. Our proposal is not subject to financing and has significantly lower anti-trust completion risk than the transaction with Genuine Parts Company," Staples said in its letter.
"In addition, based on the current status of the regulatory review of our proposal by the Federal Trade Commission, we believe that full regulatory approval of our transaction should be achieved several months in advance of any possible approval of the transaction with Genuine Parts Company."
In April, Essendant and Genuine Parts Company announced that they had entered into an agreement to combine Essendant and the latter's S.P. Richards business. Genuine Parts made a $12 per share offer. The merger will form a company with a pro forma 2017 net sales of about US$7 billion.
Sycamore, which owns 9.9% of Essendant, made an offer to buy the rest of the firm for $11.50 per share in cash.
According to OPI.net, the letter essentially contains the same proposal Staples sent in May. This time, however, Staples said it wants to sign a confidentiality agreement so long as it does not limit its capacity to establish a tender offer for the wholesaler.
"We are prepared to commit all necessary resources to negotiate the Merger Agreement. We and our financial and legal advisors remain prepared to meet with you and your advisors to answer any questions you may have and to work toward announcing a transaction as soon as possible," Staples said.
It said: "We hope that the Essendant Board of Directors decides to engage constructively with us as soon as possible in order to reach agreement on a business combination that offers an unparalleled opportunity for the Essendant shareholders."
---
Finalement : Staples et Essendant concluent une entente de confidentialité
Après des mois d'agressivité, Staples a finalement réussi à conclure une entente de confidentialité avec Essendant
Mise à jour : Staples et Essendant ont finalement conclu une entente de confidentialité lorsque ce premier a envoyé une ébauche d'accord de fusionnement offrant des garanties à ce deuxième.
Dans une lettre envoyée au directeur général d'Essendant, Ric Phillips, signée par Stefan Kaluzny de Sycamore Partners, Staples réaffirme sa volonté d'arriver à un engagement avec Essendant.
Au début de juillet, la société Sycomore de Staples avait soumis les documents préalables de fusion requis en vertu de la loi Hart-Scott-Rodino aux organismes de réglementation, selon OPI.net. Ceci s'est produit après le refus par Essendant du rachat par Sycomore pour ouvrir la voie à son entente avec Genuine Parts Company.
« Nous sommes confiants que notre proposition est supérieure à votre transaction avec Genuine Parts Company. Notre proposition ne dépend pas du financement et présente des risques de concurrence antitrust considérablement plus faibles que l'accord avec Genuine Parts Company », indiquait la lettre de Staples.
« En outre, en se basant sur l'état actuel de l'examen réglementaire de notre proposition par la Commission fédérale du commerce, nous croyons que l'approbation réglementaire complète de notre transaction devrait se concrétiser plusieurs mois avant toute approbation éventuelle de la transaction avec Genuine Parts Company. »
En avril, Essendant et Genuine Parts Company ont annoncé qu'elles avaient une entente pour fusionner Essendant avec S.P. Richards, une unité commerciale appartenant à Genuine Parts. Genuine Parts a fait une offre de 12 $ par action. La fusion donnera naissance à une entreprise avec un chiffre d'affaires net pro forma d'environ 7 milliards de $ US en 2017.
Sycamore détient 9,9 % d'Essendant et a offert d'acheter le reste de l'entreprise pour 11,50 $ par action en argent comptant.
Selon OPI.net, la lettre contient essentiellement la même proposition que Staples a envoyée en mai. Cette fois, cependant, Staples dit vouloir signer un accord de confidentialité tant que cela ne limite pas sa capacité à mettre en place une offre d'achat publique pour le grossiste.
« Nous sommes prêts à engager toutes les ressources nécessaires pour négocier l'entente de fusion. Nous, et nos conseillers financiers et juridiques, sommes toujours prêts à vous rencontrer, vous et vos conseillers, pour répondre à vos questions et pour annoncer un accord dès que possible », a déclaré Staples.
Elle disait : « Nous espérons que le Conseil d'administration de Essendant décidera d'engager un dialogue constructif avec nous dès que possible afin de s'entendre sur un regroupement d'entreprises offrant une occasion unique pour les actionnaires de Essendant. »