Amazon Canada unveils flexible monthly Prime membership plan | Smart Association - COPA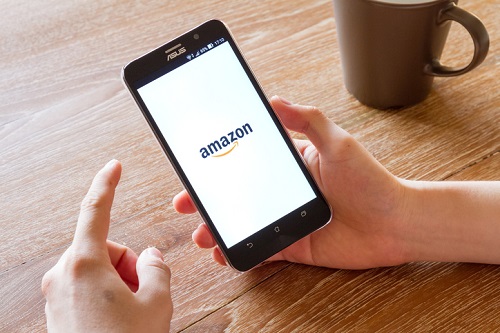 With the aim of expanding its current user base, Amazon Canada launched an alternative membership plan for Prime users.
The new monthly plan, which is priced at $7.99 per month, is an alternative to the existing annual membership for $79. The monthly option allows for a flexible payment schedule for Prime users while still enjoying the same perks and benefits.
Amazon Canada country manager Mike Strauch said Prime membership has continued to expand in Canada since its launch in 2013.
"Prime brings together the best of entertainment and shopping into a simple package at an unbelievable value for Canadians. With the launch of a monthly membership, we have added yet another easy way to enjoy Prime benefits," he said.
Prime in Canada includes benefits such as unlimited access to movies and TV shows with Prime Video, over one million songs on Prime Music, and unlimited photo storage with Prime Photos and Twitch Prime.
Prime users are also able to enjoy 30-minute early access to select Lightning deals and provided with discounts. Furthermore, Prime users can also avail of free shipping options including FREE Two-Day Shipping on millions of items, Prime FREE One-Day Delivery in over six cities and Prime FREE Same-Day Delivery in Toronto and Vancouver.
The growth of Prime users in Canada is a testament to the recent finding of industry think tank Hexa Research. According to the study, the global B2C e-commerce market is expected to realize a robust compound annual growth rate over the next seven years.
"Increasing number of mobile and internet users in the emerging markets is one of the major factors driving the market growth. In addition, rising popularity of mobile commerce (m-commerce) along with advanced payment processing and shipping options is also likely to augment the market expansion," Hexa said.
---
Amazon Canada dévoile un plan d'abonnement Prime mensuel flexible
Cette version de plan de rechange a les mêmes avantages que ceux dont bénéficient les abonnés de Prime avec un abonnement annuel
Dans le but d'élargir sa base d'abonnés actuels, Amazon Canada a lancé un plan d'abonnement de rechange pour les utilisateurs de Prime.
Le nouveau plan mensuel, qui est offert au tarif de 7,99 $ par mois, est une solution de rechange à l'abonnement annuel existant de 79 $. L'option mensuelle permet un échéancier de paiement flexible pour les abonnés de Prime tout en bénéficiant des mêmes avantages et les avantages.
Mike Strauch, chargé de pays pour Amazon Canada, a déclaré que le nombre d'abonnés n'a cessé d'accroître au Canada depuis le lancement en 2013.
« Prime réunit le meilleur du divertissement et du magasinage dans un forfait simple à une valeur incroyable pour les Canadiens. Avec le lancement d'un abonnement mensuel, nous avons ajouté encore un autre moyen facile de bénéficier de Prime », a-t-il dit.
Prime au Canada comprend des avantages tels que l'accès illimité à des films et émissions télés avec Prime Video, plus de 1 million de chansons sur Prime Music et le stockage illimité de photos avec Prime Photos et Twitch Prime.
Les abonnés de Prime sont également en mesure de profiter d'un accès 30 minutes à l'avance à certaines aubaines Lightning ainsi que de rabais. En outre, les abonnés de Prime peuvent également profiter des options d'expédition gratuite y compris l'expédition GRATUITE en deux jours sur des millions d'articles, l'expédition GRATUITE Prime d'un jour dans plus de six villes et l'expédition GRATUITE Prime le même jour à Toronto et à Vancouver.
La croissance des abonnés de Prime au Canada est un témoignage des conclusions de Hexa Research, firme de réflexion de l'industrie. Selon l'étude, le marché mondial du commerce électronique B2C devrait réaliser un taux de croissance annuel composé robuste au cours des sept prochaines années.
« Le nombre croissant d'utilisateurs d'appareils mobiles et d'Internet dans les marchés émergents est l'un des principaux facteurs de la croissance du marché. En outre, la popularité croissante du commerce mobile (m-commerce) ainsi que du traitement du paiement par anticipation et des options d'expédition est également susceptible de favoriser l'expansion du marché », a indiqué Hexa.