Amazon Business is on track to hit US$10bn sales | Smart Association - COPA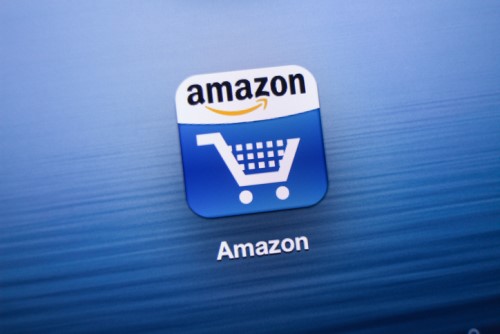 After hitting US$1tn market cap for the first time, Amazon is poised to record another feat this year with its own marketplace Amazon Business.
In a recent blog, the group said Amazon Business is on track to record more than $10bn in annualised sales this year. The service, which Amazon launched just three years ago, has already expanded its corporate clientele to include 55 of Fortune 100 companies, most of which depend on Amazon Business for office supplies and lab equipment.
Amazon Business history
Amazon Business was launched in 2015, replacing the Amazon Supply service which had been running since 2012. According to CNBC, Amazon Business was able to reach US$1bn in sales in just one year.
The same CNBC report said business-to-business sales have been the major bread and butter for the group, along with consumer retail and cloud computing services. In 2017, Amazon recorded a US$177bn.
Amazon Business reported a faster growth trajectory than its consumer marketplace counterpart. What it achieved within four years took Amazon Web Services 10 years to do.
"We believe Amazon B2B over the very long term has the potential to surpass the size of the core B2C segment, and remains an under-appreciated opportunity by many investors," industry watcher and analyst Colin Sebastian told CNBC.
Future plans
Amazon announced that it has expanded Amazon Business' global marketplace to France, Italy, and Spain.
"Companies can easily manage their procurement needs and purchase supplies locally where Amazon Business is available. Sellers have the opportunity to grow their businesses by reaching new customers across these eight countries, from small companies to multi-national organizations," it said.
Along with expansion plans, the group eyes improving its services further by introducing a slew of updates and features to ensure transparency in the procurement process. This will include Business Prime Shopping, Curation and Workflow Approvals.
"We are able to integrate directly into e-procurement systems and create intuitive-buying experiences," the group said.
Also included in its priorities is the strengthening of its third-party sellers' ability to reach more customers. This segment comprises more than 50% of its global sales.
"Year after year, our biggest learnings come directly from customer and seller feedback. Looking ahead, we remain focused on innovation on their behalf, to deliver features they need to be successful. It is still day one for us, and we're excited about what's to come," Amazon said.
---
Amazon Business est sur le point d'atteindre des ventes de 10 milliards de $ US
Ce sont les dernières nouvelles après qu'Amazon a marqué l'histoire à titre de deuxième entreprise à avoir atteint une capitalisation de marché de 1 billion de $ US
Après avoir atteint une capitalisation de 1 billion de $ pour la première fois, Amazon est prête à enregistrer un autre exploit cette année avec son propre marché Amazon Business.
Dans un blogue récent, le groupe a déclaré qu'Amazon Business était sur le point d'enregistrer plus de 10 milliards de $ de ventes annualisées cette année. Le service, qu'Amazon a lancé il y a juste trois ans, a déjà élargi sa clientèle d'entreprise pour inclure les 55 sociétés de Fortune 100, dont la plupart dépendent d'Amazon Business pour les fournitures de bureau et l'équipement de laboratoire.
Histoire d'Amazon Business
Amazon Business a été lancée en 2015, remplaçant le service d'approvisionnement d'Amazon qui fonctionnait depuis 2012. Selon CNBC, Amazon Business a pu atteindre 1 milliard de $ us de ventes en seulement un an.
Le même compte-rendu de CNBC disait que les ventes entre entreprises ont été le gagne-pain pour le groupe, ainsi que le commerce de détail et les services informatiques en nuage. En 2017, Amazon a enregistré 17 milliards de $ US.
Amazon Business a signalé une trajectoire de croissance plus rapide que son homologue du marché de consommation. Ce qu'elle a atteint en quatre ans, a pris 10 ans à Amazon Web Services pour y arriver.
« Nous pensons qu'Amazon B2B a le potentiel à très long terme de surpasser la taille du segment B2C essentiel et reste une possibilité sous-estimée par beaucoup d'investisseurs », a expliqué à CNBC Colin Sebastian, observateur et analyste de l'industrie.
Plans à venir
Amazon a annoncé qu'elle a étendu le marché global Amazon Business en entrant sur le marché français, italien et espagnol.
« Les sociétés peuvent facilement gérer leurs besoins en approvisionnement et acheter localement des fournitures où Amazon Business existe. Les vendeurs ont la possibilité d'élargir leurs entreprises en obtenant de nouveaux clients dans ces huit pays, des petites entreprises aux organisations multinationales, » a-t-il ajouté.
En plus des plans d'expansion, le groupe vise à améliorer davantage ses services en lançant une série de mises à jour et caractéristiques pour assurer la transparence du processus d'approvisionnement. Cela comprendra les achats principaux, la récupération et les autorisations de flux de travail.
« Nous sommes en mesure d'intégrer directement les systèmes d'approvisionnement en ligne et de créer des expériences d'achat intuitif », a déclaré le groupe.
Renforcer la capacité de ses vendeurs tiers de contacter plus de clients est également inclus dans ses priorités. Ce segment comprend plus de 50 % de ses ventes globales.
« Chaque année, nos plus grandes leçons viennent directement de la rétroaction des clients et des vendeurs. Tournés vers l'avenir, nous restons concentrés sur l'innovation pour eux afin de livrer les caractéristiques dont ils ont besoin pour réussir. C'est encore le tout début pour nous, et nous sommes enthousiasmés par ce qui est à venir », a dit Amazon.