New benefits for 2018 | Smart Association - COPA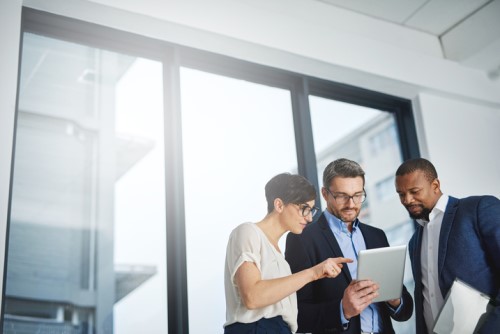 VERSION FRANÇAISE
Your Association is always working hard to ensure we deliver the most value for your membership dollars. As such, for 2018, we've launched some new initiatives that will help your membership pay for itself.
As part of your membership renewal:
Market data is now included in your membership, previously a separate charge of up to $15,000!
You'll now receive generous discounts on advertising rates in OfficeToday e-magazine which provides access to over 100,000 office product buyers!
Access discounted or free networking and learning events to put you in touch with the expert knowledge and connections needed to grow your business.
In addition, COPA's Research and Market Data provides invaluable insights into the Canadian marketplace and is available to members only. Two reports,
Canadian Labour Market Report
and
Canadian Home and Office Products Market
are included in your membership. The reports cover product sales data by major categories and sub-categories; the products and the number of market participants have been expanded in 2018 to include home products and the growing involvement of general merchandisers and e-commerce resellers.
Furthermore, the
COPA Business Report
provides in-depth analyses of market trends and data covering various business areas: retail, labour and wages, technology, social media, manufacturing, and much more. COPA members can access the reports free of charge.
"COPA's market and data research is one-of-a-kind for the Canadian marketplace," said Sam Moncada, COPA president. "Over the years, we've worked diligently to enhance the data and add new categories and products to keep pace with the market. Our members who depend on this research trust it to deliver the insights they need to guide their business decisions and, in more than ten years, we've never failed them."
Our existing benefits will be further enhanced next year, such as the addition of new service providers to cover the ever-evolving needs of our members. Discounted service providers also offer major savings to our members' employees.
Members continue to benefit greatly from the COPA Scholarship Fund which has provided nearly $70k in scholarships to students connected to member companies (employees or employees' children or grandchildren) since 2007.
"Our aim at COPA is to ensure that our membership dollars are worth it," said Moncada. "The way we do that is by providing our members with everything they need to succeed. We partner with other organizations to bring business cost savings to our members, whether it's on credit/debit card processing fees or travel accommodations or training and professional development for staff; we choose the most pressing topics and areas of concern and bring in the best experts we can to address them so our members have access to the best available information when making business decisions; and we create opportunities through our networking events for our members to come together and build connections and share knowledge that will make their business and the industry as a whole thrive."
"The success of the OP industry depends on the success of each of our members. We want to do everything we can to push our members forward to allow them to grow and become more successful in every area of their business."
Membership renewal invoices for 2018 were recently sent out. If you have any questions or concerns about your 2018 renewal, please contact Nicole Gamble at
ngamble@copa.ca
or 905-624-9462 ext. 223.
COPA est en train d'ajouter de nouveaux avantages pour 2018
Votre association s'efforce toujours d'assurer que nous créons un maximum de valeur pour le coût de votre adhésion. Par conséquent, pour 2018, nous avons lancé quelques nouvelles initiatives qui contribueront à rentabiliser votre adhésion.
Dans le cadre du renouvellement de votre adhésion :
Le service de données sur le marché est maintenant inclus dans votre abonnement; dans le passé, cela représentait des frais distincts allant jusqu'à 15 000 $!
Vous recevrez désormais de généreux rabais sur les tarifs d'annonce publicitaire dans le magazine électronique OfficeToday, qui donne accès à plus de 100 000 acheteurs de produits de bureau!
Des événements d'apprentissage et de réseautage à frais d'accès réduit ou gratuits pour vous mettre en contact avec les connaissances spécialisées et les connexions nécessaires pour faire croître votre entreprise.
En outre, les données de recherche et sur le marché de la COPA fournissent de précieux conseils sur le marché canadien et sont exclusivement disponibles aux membres. Deux rapports,
Rapport du marché de la main-d'œuvre du Canada
et
Marché des produits de bureau et de maison du Canada
sont inclus dans votre adhésion. Les rapports couvrent les données de ventes de produit par grandes catégories et sous-catégories; les produits et le nombre de participants au marché ont été élargies en 2018 afin d'inclure les produits pour la maison et l'implication croissante des surfaces générales et revendeurs de commerce électronique.
En outre, le
Rapport commercial de la COPA
fournit des analyses approfondies des tendances du marché et des données couvrant divers domaines d'activités : commerce de détail, main-d'œuvre et salaires, technologie, médias sociaux, fabrication et bien plus encore. Les membres de la COPA peuvent accéder aux rapports gratuitement.
« La recherche de marché et les données de la COPA sont uriques en leur genre pour le marché canadien », a dit Sam Moncada, président de la COPA. « Au cours des années, nous avons travaillé avec diligence pour améliorer les données et ajouter de nouveaux produits et catégories en nous adaptant aux évolutions du marché. Nos membres qui dépendent de cette recherche lui font confiance de livrer les connaissances dont ils ont besoin pour guider leurs décisions d'affaires et, en plus de dix ans, nous ne les avons jamais déçus. »
Nos avantages existants seront davantage renforcés l'an prochain, comme l'ajout de nouveaux fournisseurs de services pour couvrir les besoins en constante évolution de nos membres. Les fournisseurs de services à prix réduits offrent également d'importantes économies aux employés de nos membres.
Les membres continuent de bénéficier grandement de la Bourse d'études de la COPA, qui a distribué près de 70 000 $ en bourses d'études aux étudiants reliés aux compagnies membres (employés, ou enfant ou petits-enfants d'employés) depuis 2007.
« Notre but chez COPA est de nous assurer que nos dollars d'adhésion valent la peine », a dit Moncada. « Nous y arrivons en fournissant à nos membres tout ce dont ils ont besoin pour réussir. Nous collaborons avec d'autres organisations pour faire profiter à nos membres des économies sur les coûts d'exploitation, qu'il s'agisse des frais de traitement de carte de crédit/débit ou des frais d'hébergement ou de formation et perfectionnement professionnel du personnel; nous choisissons les thèmes les plus urgents et les sujets de préoccupation et faisons appel aux meilleurs experts possibles pour y faire face afin que nos membres aient accès à la meilleure information disponible pour prendre des décisions d'affaires; et nous créons des occasions grâce à nos activités de réseautage pour nos membres durant lesquelles ils se rencontrent et établissent des liens et partagent des connaissances qui feront épanouir leur entreprise et le secteur. »
« Le succès de l'industrie des PB dépend de la réussite de chacun de nos membres. Nous voulons faire tout notre possible pour propulser nos membres vers l'avant et leur permettre de croître et devenir plus efficaces dans tous les domaines de leurs entreprises. »
Les factures de renouvellement de l'adhésion pour 2018 ont été récemment envoyées. Si vous avez des questions ou des préoccupations concernant votre renouvellement 2018, veuillez communiquer avec Nicole Gamble à
ngamble@copa.ca
ou au 905-624-9462, poste 223.