Check out these great summer deals for COPA members | Smart Association - COPA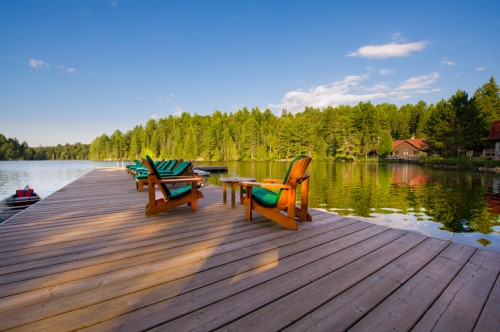 VERSION FRANÇAISE
Summer is around the corner and the Canadian Office Products Association (COPA) is pleased to announce two great deals that can help members as they enjoy the heat of the sun.
With CAA Corporate Membership, members can take advantage of special offers for employees including the following:
4 tows – 3 tows up to 200 km and 1 tow up to 300 km annually
Free Canadian passport photos available at any of our 34 CAA Store locations
10% additional discount on the Member pricing on merchandise at any of our CAA Store locations
$25 off the non-member purchase price of a CAA Premium Battery2
11% discount on CAA Travel Insurance
$20 off an oil change annually at a CAA Approved Automotive Repair Services location with Total Repair Care
$100 Annual Travel Voucher applied to trips over $1,000 when booked at any CAA Store location
$5 charitable donation for each new Corporate Member made on your company's behalf
$15 savings when you sign up for CAA's Automatic Credit Card Renewal program
Corporate membership starts at $132 +HST. You can save $15 when you sign up for CAA's automatic credit card renewal program. COPA Members can use the special promotion code Co370 to avail of a discount.
You can reach out to CAA through 1-800-341-2226 or corpmember@caasco.ca. You can also check out their site at caasco.com/corporate.
COPA members can also avail of discounts at Great Wolf Lodge.
With savings of up to 20%, members and their families can enjoy Great Wolf Lodge amenities which include:
84-degree colossal indoor water park
Daily Wolf Walk and Story Time
Spacious Northwoods family suites
Fantastic specialty-themed restaurants – and much more!
For more information, visit greatwolf.com or call 866.925.WOLF (9653). Remember to use "COPA" as an exclusive member code to avail of the discount.
---
Profitez de nos offres extraordinaires d'été pour les membres de la COPA
Great Wolf Lodge et CAA vous offrent des rabais juste à temps pour l'été
L'été approche à grands pas et l'Association canadienne des produits de bureau (COPA) est heureuse d'annoncer deux offres à profiter en ce beau temps.
Avec l'adhésion « Entreprise» CAA, les membres peuvent profiter des avantages pour les employés, y compris ce qui suit :
4 remorquages – 3 remorquages jusqu'à 200 km et 1 remorquage jusqu'à 300 km par année
Des photos de passeport canadien gratuites dans nos 34 magasins CAA
Un rabais supplémentaire de 10 % du prix de membre sur toute la marchandise dans nos 34 magasins CAA
25 $ de rabais sur le prix pour non-membres à l'achat d'une batterie CAA Premium 2
11 % de rabais sur l'assurance-voyage CAA
20 $ de rabais sur un vidange d'huile par année chez l'un des garages recommandés CAA avec l'assistance routière complète
Un bon d'une valeur de 100 $ applicable sur les réservations de voyages de plus de 1 000 $ dans tous nos magasins CAA
Un don de 5 $ pour chaque adhésion « Entreprise » CAA fait au nom de votre compagnie
15 $ de rabais à votre inscription au programme de renouvellement automatique de la carte de crédit CAA
L'adhésion « Entreprise » commence à 132 $ + TVH. Vous pouvez économiser 15 $ sur le prix d'inscription au programme de renouvellement automatique de la carte de crédit CAA Les membres de la COPA peuvent utiliser le code Co370 pour obtenir le rabais
Vous pouvez téléphoner au CAA au 1-800-341-2226 ou les contacter à corpmember@caasco.ca. Vous pouvez également consulter le site Web à caasco.com/corporate.
Les membres de COPA pourront aussi bénéficier de rabais au Great Wolf Lodge.
Avec des économies allant jusqu'à 20 %, les membres et leurs familles peuvent profiter de ce que Great Wolf Lodge a à offrir, dont :
Un parc aquatique intérieur colossal avec une eau toujours à 28 °C
Une promenade Wolf et une heure de conte quotidiennes
De spacieuses suites familiales Northwoods
Des restaurants thématiques – et bien plus encore !
Pour plus de renseignements, visitez greatwolf.com ou composez le 866.925.WOLF (9653). N'oubliez pas d'utiliser le code exclusif « COPA » afin de bénéficier du rabais de membre.