Witness the comeback of Night at the Races | Smart Association - COPA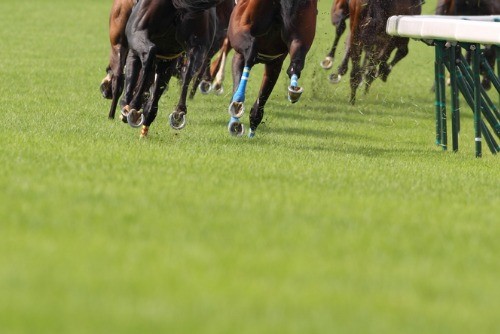 VERSION FRANÇAISE
WHAT: Night at the Races
WHEN: October 24, 2018
WHERE: Woodbine Racetrack, Etobicoke, Ontario
The Canadian Office Products Association (COPA) and the Canadian Hardware and Housewares Manufacturers Association are inviting their respective members to take part in the comeback of the Night at the Races Event.
With a $70 + HST admission fee per person, the event will treat attendees to a buffet dinner, a complimentary betting program, and a $10 OLG slot voucher. Further, $10 from the fee will go to COPA's chosen charity, Children's Aid Society.
To register, please complete and email the registration form to ngamble@copa.ca.
---
Faites partie du grand retour de la soirée aux courses
Cet événement très attendu se tiendra à l'hippodrome de Woodbine à Etobicoke (Ontario) le 24 octobre
QUOI : Soirée aux courses
QUAND : 24 octobre 2018
OÙ : Hippodrome de Woodbine, Etobicoke (Ontario)
L'Association canadienne des produits de bureau (COPA) et l'Association canadienne des fabricants de produits de quincaillerie et d'articles ménagers (CHHMA) invitent leurs membres à participer à la soirée des courses.
Les frais d'admission de cet événement seront de 70 $ + TVH par personne; ces frais couvriront un dîner-buffet, un programme de pari gratuit et un bon OLG de 10 $. En outre, 10 $ des frais seront remis à l'organisme de bienfaisance choisi de la COPA, soit la Société d'aide à l'enfance.
Pour vous inscrire, veuillez remplir et envoyer le formulaire d'inscription à ngamble@copa.ca.