Make sense of market data by joining these webinars | Smart Association - COPA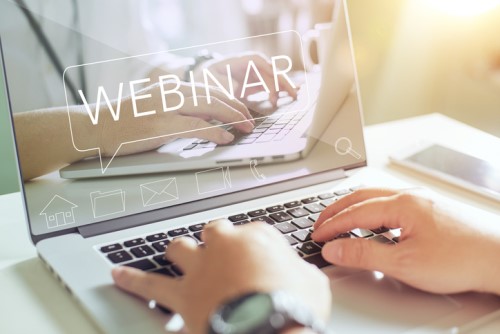 WHAT: Canadian Market Reports (Trade Data) Webinars
WHEN: September 21, 2018, 9am or 1pm.
A complimentary copy of our Canadian Market Reports was sent out to all members over the past few weeks. In order to help members get the most out of these reports, COPA has planned a series of webinars that will tackle the analysis of these trade data. The market data can be found downloaded here.
We believe webinars will be of interest to all levels and disciplines from sales to purchasing and operations. Here are the topics to be covered:
Introduction to market data; terminology and source
Market analysis using trade data
Managing import costs
To register for the webinars, please send an email to smoncada@copa.ca for the webinar link.
More details:
Few dispute that analysis and planning are important. Analyzing sales, costs and profitability is critical to every business but planning for the future requires market information. Market data helps you evaluate existing and new markets and avoid the pitfalls of bad information and assumptions.
We have the data; you have the experience and expertise to make it work.
#1 - Market Data:
Market data: "Market data is rarely what we think it is."
Trade data:

Source, scope and reporting methodology

Challenges: missing products

Quantities and FOB costs

Country of origin and major importers

Global sourcing, relationship restructuring

Market analysis and managing costs
Data program 2018

Working together

Comments and questions to date.
#2 - Market Analysis
New and existing market: size, cost, quantity
Opportunities: Unit cost, categories
Benchmark, document, negotiate, restructure
Trends, changes, expanding and shrinking markets
#3 - Managing (Import) Costs
Create an advantage

Buying power

Product specification

Best price

Process improvement

Global sourcing

Relationship restructuring
Benchmark, document, negotiate, restructure (Again)
---
Comprenez les données du marché en vous inscrivant à ces webinaires
COPA a prévu deux webinaires qui aideront les membres à mieux comprendre et analyser les données commerciales
QUOI : Rapports sur le marché canadien (données sur le commerce)
QUAND : 21 septembre 2018, 9 h ou 13 h.
Un exemplaire gratuit de nos rapports sur le marché canadien a été envoyé à tous les membres au cours des dernières semaines. Afin d'aider les membres à tirer le meilleur parti de ces rapports, COPA a prévu une série de webinaires qui vont traiter l'analyse de ces données sur le commerce. Vous pouvez télécharger les données du marché ici.
Nous pensons que les webinaires seront intéressants à tous les niveaux et pour toutes les disciplines, de la ventes aux achats et aux activités commerciales. Voici les sujets à aborder :
Introduction aux données du marché; terminologie et source
Analyse du marché à l'aide de données sur le commerce
Gérer les coûts d'importation
Pour vous inscrire aux séminaires en ligne, veuillez envoyer un courriel à smoncada@copa.ca pour le lien du webinaire.
Plus de détails :
Peu contestent que l'analyse et la planification sont importantes. Analyser les ventes, les coûts et la rentabilité est essentiel pour toute entreprise, mais planifier l'avenir requiert des renseignements sur le marché. Les données sur le marché vous aident à évaluer les marchés existants et nouveaux et à éviter les pièges des mauvais renseignements et des hypothèses.
Nous avons les données ; vous avez l'expérience et l'expertise pour que ça fonctionne.
Nº 1 - données sur le marché :
Données de marché : « Les données du marché sont rarement ce que nous en pensons. »
Données sur le commerce :

Source, portée et méthodologie de rapport

Défis : produits manquants

Quantités et coûts FOB

Pays d'origine et principaux importateurs

Sourçage global, restructuration de relation

Analyse de marché et gestion des coûts
Programme de données 2018

Travailler ensemble

Commentaires et questions jusqu'à ce jour.
Nº 1 - Analyse du marché
Les marchés existants et nouveaux : taille, prix, quantité
Possibilités : Coût unitaire, catégories
Référence, document, négocier, restructurer
Tendances, changements, élargissement et rétrécissement des marchés
Nº 3 - Gérer les coûts (importation)
Créer un avantage

Pouvoir d'achat

Spécification du produit

Meilleur prix

Amélioration des processus

Sourçage global

Restructuration de la relation
Référence, document, négocier, restructurer