Know how to protect your firm from data breaches and cyber threats | Smart Association - COPA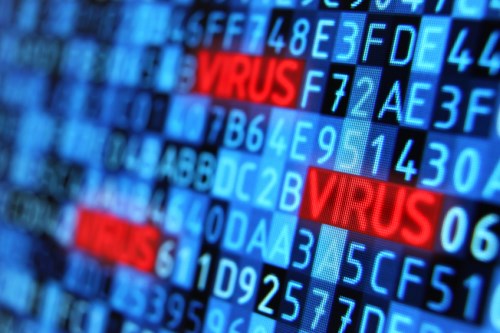 VERSION FRANÇAISE
WHAT: Data Security and Privacy Seminar
WHEN: 05 November 2018, 9am.
WHERE: Corporate Event Centre, CHSI, 5110 Creekbank Rd, Mississauga, Ontario
FEES: Free for COPA Members; $79.99+HST for Non-members
The Canadian Office Products Association is inviting its members to attend the upcoming Data Security and Privacy Seminar that will take a closer look at issues surrounding cybersecurity.
Senior account management professional Catherine Gil will grace the event to share her expertise on data security and privacy. She has more than 19 years of experience in the business products industry and is a current candidate for a Masters in Communications Management at McMaster/Syracuse University. She is currently completing her Master's degree thesis on Data Security and Privacy.
The seminar will focus on the following talking points:
Review examples of recent data breaches and present Canadian stats on the ease and frequency at which breaches happen.
Identify risk factors for companies: Are Canadian companies concerned enough about data security and privacy? Are they prepared for a breach?
Discuss top-of-mind trust and transparency concerns for consumers regarding the protection of their data.
Complying with incoming Canada-wide legislation on November 1 that will require all companies to report a breach, regardless of how big or small the impact.
How to prepare for a breach: planning, implementation, training and communications.
What further privacy regulations are expected as it pertains to utilizing consumer data.
The Cambridge Analytica fallout: now that consumers have got a glimpse into how their data is being collected and what it's being used for, what will the privacy commissioner do about it?
To register, please send an email to events@copa.ca indicating your company name and telephone number as well as your full name and contact details.
---
Savoir comment protéger votre entreprise contre les atteintes à la protection des données et les cybermenaces
Ce séminaire sur la sécurité des données et la vie privée vous équipera avec les bonnes connaissances pour renforcer la cybersécurité
QUOI : Séminaire sur la sécurité des données et la vie privée
QUAND : 5 novembre 2018, 9 h
OÙ : Corporate Event Centre au CHSI, 5110 Creekbank Rd., Mississauga, ON L4W 0A1
FRAIS : Gratuit pour les membres de la COPA; 79,99 $ + TVH pour les non-membres
L'Association canadienne des produits de bureau invite ses membres à assister au Séminaire sur la sécurité des données et la vie privée qui va examiner de plus près les questions entourant la cybersécurité.
Catherine Gil, professionnelle principale de gestion de compte, animera l'événement pour partager son expertise sur la sécurité des données et la vie privée. Elle compte plus de 19 ans d'expérience dans l'industrie des produits commerciaux et est actuellement candidate d'une maîtrise en gestion de la communication à l'Université McMaster/Syracuse. Elle termine actuellement sa thèse de maîtrise sur la sécurité des données et la vie privée.
Le séminaire portera sur les points de discussion suivants :
Examiner des exemples d'atteintes récentes à la protection des données et présenter des statistiques canadiennes sur la facilité et la fréquence à laquelle les atteintes se produisent.
Déterminer les facteurs de risque pour les entreprises : Les entreprises canadiennes sont-elles assez préoccupées à propos de la sécurité des données et de la vie privée? Sont-elles prêtes à une atteinte?
Discuter des préoccupations principales concernant la confiance et la transparence pour les consommateurs au sujet de la protection de leurs données.
Conformité avec la prochaine loi pancanadienne entrant en vigueur le 1er novembre qui exigera que toutes les entreprises signalent une atteinte, peu importe l'envergure de son impact.
Comment se préparer à une atteinte : la planification, la mise en œuvre, la formation et la communication.
Quels autres règlements de protection de la vie privée sont à prévoir en ce qui concerne l'usage des données sur les consommateurs.
Les répercussions du cas Cambridge Analytica : maintenant que les consommateurs ont eu un aperçu de la façon dont leurs données étaient recueillies et à quoi elles servaient, que décidera le commissaire de la vie privée à ce sujet?
Pour vous inscrire, veuillez envoyer un courriel à events@copa.ca en indiquant le nom de votre entreprise et le numéro de téléphone ainsi que votre nom au complet et les vos coordonnées.