We need your help - COPA seeks donations for Chinese Auction baskets | Smart Association - COPA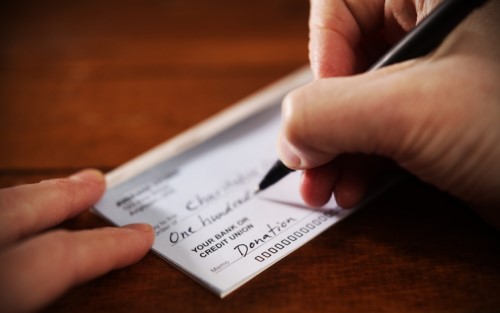 In a few weeks, the industry's brightest will gather for the annual COPA Stars Gala, a one-of-a-kind networking event where members honour the winners of our Awards Program and raise proceeds for the COPA Scholarship Fund.
With the hopes of making this year's celebration one of the most memorable ones, COPA will be shaking things up by having a Chinese Auction. Proceeds from the auction will go to the COPA Scholarship Fund, which has provided scholarships to students who are connected to COPA members. There are five themed baskets still available for sponsorship or item contributions:
Sports Buff: Sporting event tickets, gift cards to sporting stores, sports memorabilia, etc.
The Spa: Spa treatment, spa retreat, do-it-yourself spa products, etc.
Car Care: Car maintenance, professional cleaning, roadside assistance, products for the car, tickets to car shows or car events, etc.
Night on the Town: Dining, shopping, accommodations, entertainment, driver/transportation, etc.
Kitchen Inspiration: If it belongs in the kitchen, it belongs in this package
The association still has two Gift Card Baskets in need of sponsorship, the $500 and $150 baskets. Sponsorships for the dinner ($2,500) and drinks ($1,000) are also open.
Special thanks to our first sponsors: LePage for the $250 Gift Card basket and Dixon Ticonderoga for the Coffee Lovers basket!
If you are willing to help, please do not hesitate to contact Nicole Gamble at ngamble@copa.ca or 905-624-9462 ext. 223.
To get to know more about the Stars Gala, please click here.
---
Nous avons besoin de votre aide -- COPA cherche des dons pour les paniers de la vente aux enchères chinoise
COPA a besoin de votre soutien pour les paniers de la vente aux enchères chinoise lors du Gala des étoiles. Découvrez comment vous pouvez aider
Dans quelques semaines, les plus brillants de l'industrie se réuniront pour le Gala annuel des étoiles de la COPA, un événement de réseautage unique où les membres honorent les gagnants de notre programme de prix et augmenter les recettes pour le Fonds de bourses d'études de la COPA.
Dans l'espoir de rendre la célébration de cette année une des plus mémorables, la COPA va remuer les choses en ayant une vente aux enchères chinoise. Le produit de la vente aux enchères ira au fonds de bourses d'étude de la COPA, qui a offert des bourses aux étudiants qui sont connectés aux membres de la COPA. Il reste encore cinq paniers thématiques pour les commandites ou les contributions d'articles :
Mordu de sport : Billets d'événements sportifs, cartes-cadeaux de magasins de sports, souvenirs sportifs, etc.
Le Spa : Soin en institut, cure thermale, produits de soin à la maison, etc.
Entretien de la voiture : Entretien, nettoyage professionnel, assistance routière, produits pour la voiture, billets pour les salons de l'auto ou les courses automobiles, etc.
Nuit en ville : Restaurants, magasinage, hébergement, divertissement, chauffeur/transport, etc..
Inspiration culinaire : Si ça parle de cuisine, ça fait partie de ce paquet
L'association a encore deux paniers de cartes-cadeaux qui nécessitent des commandites, 500 $ et 150 $. Des commandites pour le dîner (2 500 $) et les boissons (1 000 $) sont également ouvertes.
Un grand merci à nos premiers commanditaires : LePage pour le panier de cartes-cadeaux de 250 $ et Dixon Ticonderoga pour le panier des amateurs de café !
Si vous êtes prêt à aider, n'hésitez pas à communiquer avec Nicole Gamble à ngamble@copa.ca ou au 905-624-9462, poste 223.
Pour en savoir plus sur le Gala des étoiles, veuillez cliquer ici.