Nominations now open for COPA Board Election 2019 | Smart Association - COPA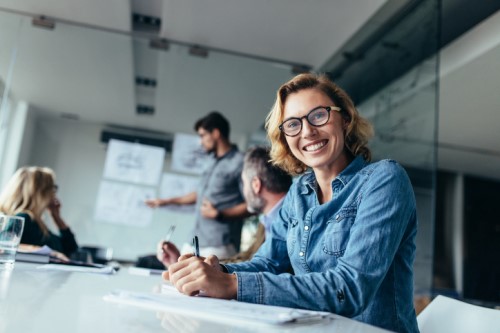 The Canadian Office Products Association (COPA) is now seeking candidates to fill the Association's 2019 Board of Directors.
Members may nominate themselves or other individuals to fill one (1) available vendor position and two (2) dealer positions. Winning candidates will fill two-year terms, effective January 2019.
Nomination Deadline: Monday, December 3rd, 2018
To nominate yourself or a colleague, or if you have any questions about the Board of Directors or the nomination process, please contact Sam Moncada, COPA president, at 905-624-9462 ext. 228 or smoncada@copa.ca. All nominees will be contacted by COPA staff to confirm their willingness to stand for election and their eligibility.
2018 Board of Directors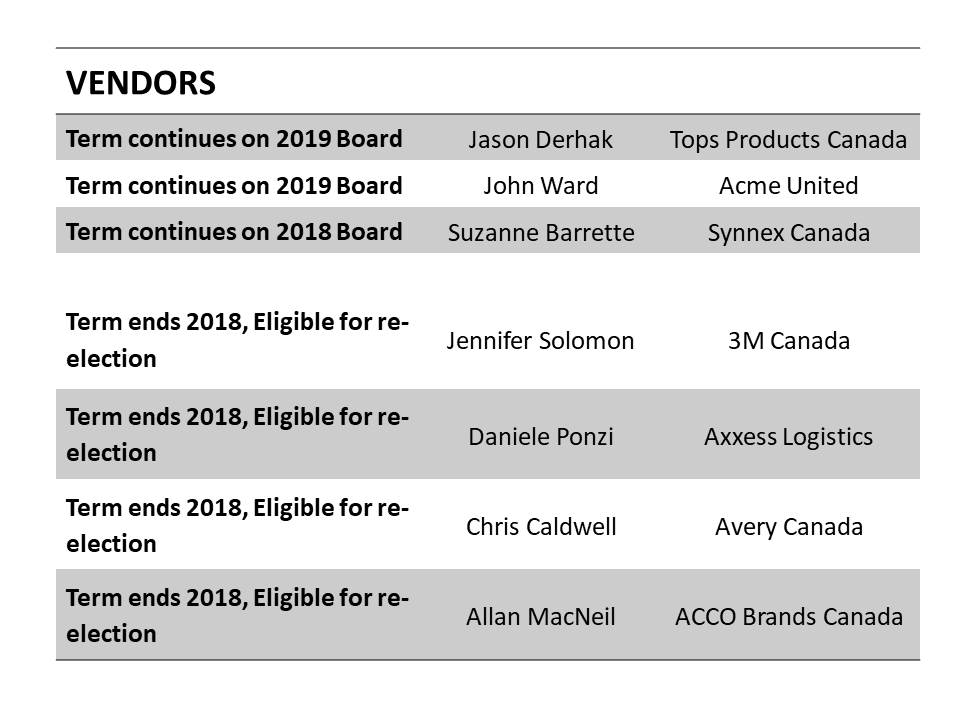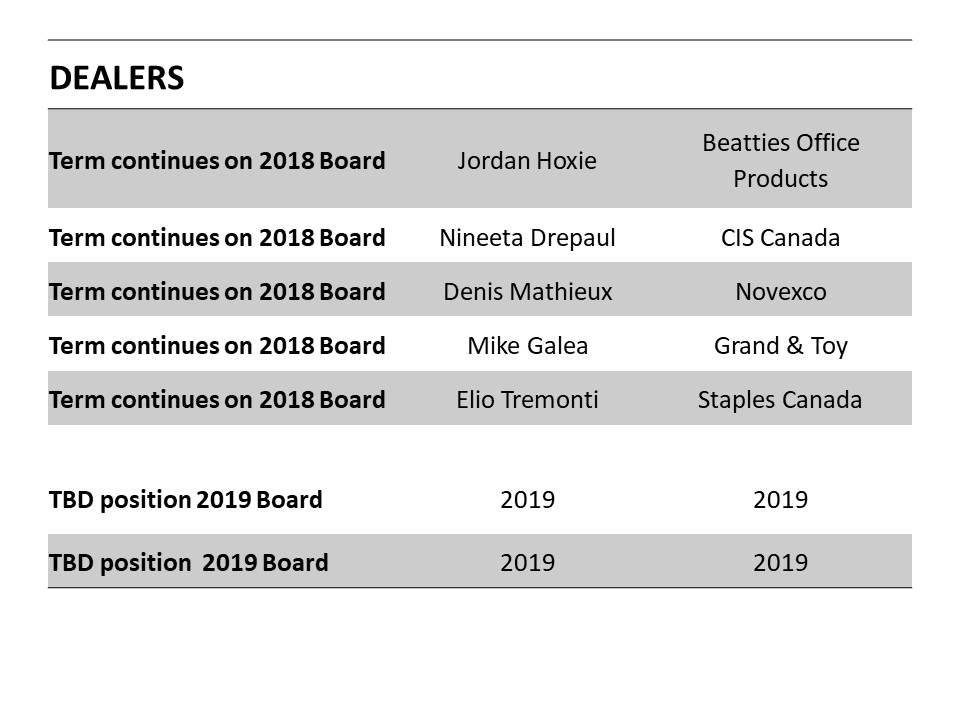 Les mises en candidature sont maintenant ouvertes pour l'élection du Conseil d'administration 2019 de la COPA
L'Association canadienne des produits de bureau (COPA) cherche des candidats pour siéger au Conseil d'administration 2019 de l'association.
Les membres peuvent proposer leur propre candidature ou celle d'autres personnes pour remplir un (1) poste de fournisseurs et deux (2) postes de marchands. Les candidats gagnants siègeront pendant un mandat de deux ans, à partir de janvier 2019.
Date limite de la mise en candidature : Lundi 3 décembre 2018
Pour proposer votre candidature ou celle d'un collègue, ou si vous avez des questions concernant le Conseil d'administration ou le processus de mise en candidature, veuillez communiquer avec Sam Moncada, Président de la COPA, au 905-624-9462, poste 228 ou à smoncada@copa.ca. Tous les candidats seront contactés par le personnel de la COPA pour confirmer leur volonté de se présenter aux élections et leur admissibilité.
Conseil d'administration 2018 de la COPA