First Base appoints Peter Polanski as vice president for operations | Smart Association - COPA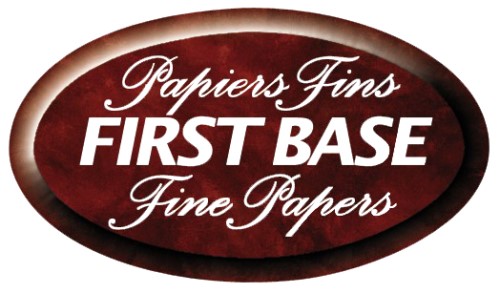 VERSION FRANÇAISE
First Base Group has announced the appointment of Peter Polanski as vice president for operations.
Polanski, who began his career at the company as a warehouse worker in 1992, started his new role on January 2 and is responsible for domestic manufacturing, logistics and the group's Asian supply chain procurement.
His career progression included moving up through several roles and reaching director of operations in 2015. He is credited with mastering First Base's MRP/ERP systems to consistently deliver industry leading order fill rates to the group's trading partners in 14 countries.
Outside work, Polanski is a passionate soccer fan and manages the Lakeshore United SC. In 2014, he led the formation of the Lakeshore United Academy to help develop young children. Go to
www.luacademy.com
for more details.
Peter can be reached at +1 905 660 6779 x230 or on his mobile at +1 647 222 7820
----
First Base nomme Peter Polanski à titre de vice-président de l'exploitation
First Base Group a annoncé la nomination de Peter Polanski au poste de vice-président de l'exploitation.
Polanski, qui a commencé sa carrière dans la compagnie en tant qu'employé d'entrepôt en 1992, a assumé son nouveau poste le 2 janvier et sera responsable de la fabrication nationale, de la logistique et de l'approvisionnement de la chaîne d'approvisionnement asiatique du groupe.
Dans le cadre de son avancement professionnel, il a gravi les échelons et occupé plusieurs rôles jusqu'à celui de directeur de l'exploitation en 2015. Il est reconnu pour avoir maîtrisé les progiciels PBM/PGI de First Base pour obtenir de façon constante des taux d'exécution des commandes, parmi les meilleurs dans l'industrie, aux partenaires commerciaux du groupe dans 14 pays.
À l'extérieur du travail, Polanski est un grand amateur de soccer et gère le club Lakeshore United SC. En 2014, il a joué un rôle instrumental dans la création de la Lakeshore United Academy visant à aider les jeunes à se développer. Visitez
www.luacademy.com
pour les détails.
Vous pouvez joindre Peter au +1 905 660 6779, poste 230, ou au +1 647 222 7820 (téléphone cellulaire).