Check out these job openings at SYNNEX Canada | Smart Association - COPA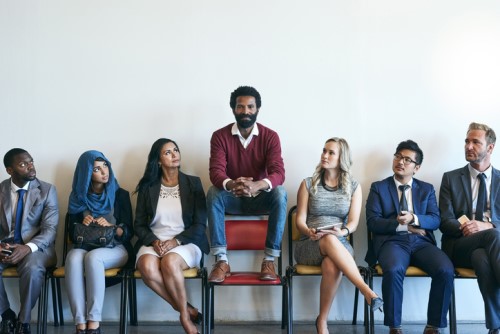 At SYNNEX, we believe everyone has a story to tell. If you have a passion for advancing technology solutions, always putting customers first and want to become part of a team that embraces differences and creates trends, build your career story with us. We strive to create a work environment that is fun and inclusive with a sense of work-life balance and charitable giving.
Our recruiting experience is digital!
Technology is at the core of our business – we don't just sell technology, we use it. The power of digital interviewing allows you the flexibility of using your computer or mobile device to record your interview on your own schedule in the comfort of your home. Our recruiting process allows you to tell your story in a stress-free way that is interactive and fun, so if you receive a link to Share your Story with us, we hope you have an awesome digital experience.
INSIDE SALES REPRESENTATIVE
Get Inspired by the Work You'll Do
Service, grow, and develop a group of Accounts
Achieve all measurable daily performance standards (calls, orders, sell time, quota)
Minimum achievement with assigned revenue, gross profit dollar and gross profit percentage quota to goal
Provide pricing and product availability to customers as required
Position products and service programs suited to customer's business needs
RA process request to customer service when applicable
Outbound calls, prospect/qualify customers
Handle incoming calls for the call centre
Provide ETA and shipping information as requested
Process orders correctly, accurately and back-order account maintenance/combination
Provide help in developing accounts with outside associate or Business Development Rep
Provide excellent customer service towards all accounts
Attend all scheduled SYNNEX training initiatives, reseller/Industry events, SYNNEX events
Hours of work will be either 8:30 am to 5:30 pm, or 9:00 am to 6:00 pm
Your background and experiences include:
High School Diploma required; university or post- secondary school an asset
Six (6) months inside sales experience or two years industry related experience
Strong desire to learn
Strong product knowledge
Innovative and self-motivated
Excellent communication skills (both written and verbal), organizational skills, attention to detail
Ready to show initiative
PC literate – MS Word and Excel
Good interdepartmental relationships
Extended hours required occasionally
Core Competencies for this role include communication skills, detail oriented, interpersonal skills and sales acumen
To apply for the inside sales representative position, click this link.
SUPERVISOR, BUSINESS DEVELOPMENT
Get Inspired by the Work You'll Do
Evaluate and manage new strategic business opportunities, initiatives, partnerships and alliances
Develop and manage the business plans of business development representatives to achieve business development goals and objectives
Develop productivity and other quantitative measures to ensure that business development goals and objectives are achieved and/or exceeded
Develop and execute business development strategies and present BD strategies to senior management and executives
Manage the business development productivity of the group. Review business development productivity, reporting on a regular basis. Identifies new avenues and opportunities for development and growth of the business
Provide mentorship, management, technical assistance and advice to less experienced business development/sales representatives, and functions as a resource for them as they progress in their positions; supervise and provide day to day guidance on a regular basis
Provide input in the hiring, firing, training and performance evaluations of business development representatives
Review and monitor contact records of business development representatives
Interface regularly with the sales group to communicate goals and objectives including coordination and management
Manage process improvements throughout the organization
Your passion is sparked by:
Minimum high school diploma; post- secondary education an asset
Minimum 5 year sales / business development experience
Excellent communication skills, attention to detail & responsiveness
Strong technical knowledge
Superior customer relation skills
PC Literate (MS Office)
Ability to multitask (juggle duties effectively)
Extended hours required occasionally
Core Competencies for this role include analytical skills, communication skills, detail oriented, networking skills and organization and planning skills
To apply for the Supervisor for Business Development position, click here.
We have Great Perks
• Every day is Casual Day • Comprehensive Group Health Insurance plan • Profit Sharing Opportunity • Employee Referral Award program • Employee Purchase Plan/ Company Discounts • Out of Country travel assistance • Health/ Wellness initiatives • Paid Sick Days • Employee Assistance Program • Education Reimbursement • Milestone Service Awards • Community Involvement activities in partnership with Kids Help Phone • Employee of the Quarter awards • Group RRSP with Company Matching • Training Opportunities • Huang Leadership Development Scholarship • Bi-annual President's Club • Annual Founders Award