Calculator-maker Victor Technology marks 100th year in the industry | Smart Association - COPA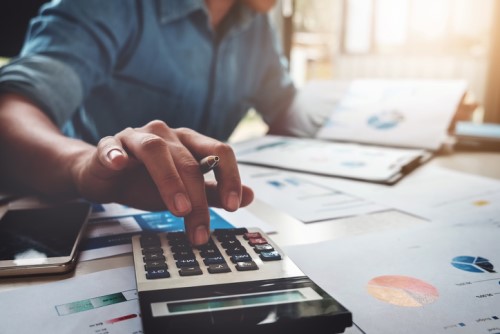 It was 100 years ago when Victor Technology started as a small business in Chicago with a mission to create efficient adding machines.
Its humble beginnings started when it was still bearing the name Victor Adding Machine Company in 1918. With its affordable and durable products, Victor Technology gained popularity amongst small-to-average businesses.
After more than 20 years, Victor has become the world's largest exclusive manufacturer of adding machines. By late 1940s, Victor started developing handheld calculators with electronic displays.
Fast forward to today, Victor Technologies remains North America's largest calculator distributor. It has also ventured out in making other office supplies, from desk accessories, premium wood desktop organizers, to a successful line of standing desks.
As Victor celebrates its 100th year anniversary, it promises to stay true to its original vision of creating innovative office products.
---
Le fabricant de calculatrices Victor Technology marque son 100e anniversaire dans l'industrie
Le fabricant américain Victor Technology célèbre son 100e anniversaire dans l'industrie. Revisitons le passé pour apprendre sur le parcours de cette marque
C'était il y a 100 ans lorsque Victor Technology a commencé comme une petite entreprise à Chicago avec pour mission de créer des machines à additionner efficaces.
C'est en 1918 que cette entreprise a connu ses débuts très modestes lorsqu'elle portait toujours le nom de Victor Adding Machine Company. Avec ses produits abordables et durables, Victor Technology a gagné en popularité auprès des entreprises petites à moyennes.
Après plus de 20 ans, cette entreprise est devenue le plus grand fabricant mondial exclusif de machines à additionner. Vers la fin des années 1940, Victor a commencé à développer des calculatrices de poche avec affichage électronique.
Aujourd'hui, Victor Technologies demeure le plus grand distributeur de calculatrice en Amérique du Nord. Elle s'est également aventurée dans la fabrication d'autres fournitures de bureau, des accessoires de bureau et range-tout de bureau en bois de qualité supérieure à une gamme de postes de travail debout.
Alors que Victor célèbre son 100e anniversaire, elle promet de rester fidèle à sa vision originale de création de produits de bureau innovants.